Podcast: Play in new window | Download
Subscribe: Apple Podcasts | RSS
We talk with David Goodman about his book, An American Cannabis Story. Illustrated with stunning photos, it's about a pioneering cannabis farm in Washington State.
Then we replay our 2021 interview with neuroscientist Carl Hart about his book, Drug Use For Grownups: Chasing Liberty In The Land of Fear.
Writers Voice— in depth conversation with writers of all genres, on the air since 2004.
Find us on Facebook at Writers Voice with Francesca Rheannon, on Instagram and Threads @WritersVoicePodcast or find us on X/Twitter @WritersVoice.
Key Words: cannabis, David Goodman, regenerative agriculture, drugs, Carl Hart, podcast, book recommendations, author interview, book podcast, book show, book excerpt, nonfiction, photography, Puffin Farm
A Weed Farm Based on Regenerative Agriculture
Marijuana legalization in many states—with more being added all the time— has turned cannabis farming from a hidden activity into a legitimate and burgeoning business.
One of the early pioneers is Puffin Farm in Washington State. Started by Jade Stefano and Ben Short, the farm grows all its product outdoors according to the principles of organic and regenerative agriculture.
THC, CBD Not As Important As The Entourage Effect
When photographer David Goodman went to Puffin Farm to visit Jade, who is his niece, he was blown away by the beauty of the cannabis plants they were growing.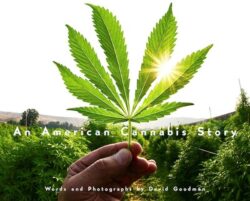 As he learned more about Puffin Farm, he decided to put his photography skills to work to show us the new world of cannabis farming in words and pictures through the story of this family farm.
An American Cannabis Story takes the reader behind the scenes, showing how Jade and Ben grow and process top-quality cannabis, what the Entourage Effect is and why the amount of THC or CBD isn't as important as the way the growing process brings out the unique qualities of every strain.
About The Author
David Goodman is a photographer in New York City. His work has appeared in print and online publications like The New York Times, Vogue Magazine, and Huffington Post. His most recent NYC gallery show featured his photo series on Manhattan's High Line park.
Encore Segment: Carl Hart, Drug Use For Grownups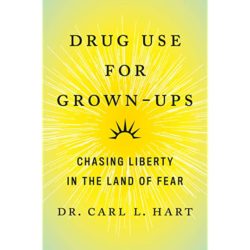 Back in May of 2021, we spoke with Carl Hart about his book Drug Use For Grownups. We play an abridged version of that conversation. Listen to the full interview here.