Carl Hart, DRUG USE FOR GROWNUPS & Hari Ziyad, BLACK BOY OUT OF TIME
Podcast: Play in new window | Download
Subscribe: Apple Podcasts | RSS
We talk with Carl Hart about his book, Drug Use For Grownups: Chasing Liberty in the Land of Fear.
We also talk with Hari Ziyad about their memoir, Black Boy Out Of Time. It's about growing up Black and queer in a family of Hari Krishna adherents.
Writer's Voice — in depth conversation with writers of all genres, on the air since 2004. Rate us on iTunes or whatever podcast app you use!
Carl Hart
Judging from the reaction to his book, Drug Use For Grownups, it took an extraordinary amount of courage for Carl Hart to come out about his recreational use of drugs.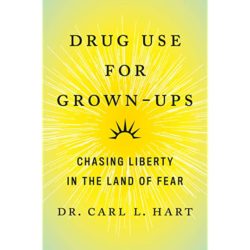 He's had to endure outrage and disbelief at his suggestion that drugs, from cannabis to heroin and cocaine, can be used responsibly by adults without physical or psychological harm, much less addiction.
Yet Hart comes to his position through decades of respected research into drugs and their impact on human health. He is a Professor of Psychology in the Departments of Psychology and Psychiatry at Columbia University. He is also a Research Scientist at the New York State Psychiatric Institute. Dr. Hart has published numerous scientific and popular articles in the area of neuropsychopharmacology and is co-author of the textbook Drugs, Society and Human Behavior.
So, if anyone has the credentials to say drugs can be used responsibly, it's Carl Hart. Far more dangerous, Hart maintains, is the War on Drugs, which has resulted in the mass incarceration of millions of our citizens, disproportionately people of color.
Drug Use For Grownups is not only an impeccably laid out scientific case for legalizing drugs, it's a passionate critique of the institutional groupthink that condemns them and the racist Injustice system of the War on Drugs.
Listen to or read a sample from Drug Use For Grownups
Hari Ziyad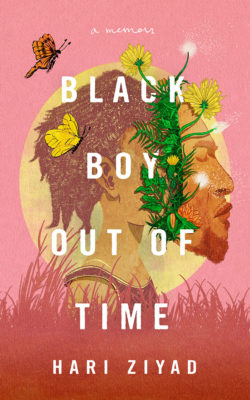 One of nineteen children in a blended family, Hari Ziyad was raised by a Hindu Hare Krishna mother and a Muslim father.
In his memoir, Black Boy Out of Time, Ziyad takes readers on a powerful journey of growing up queer and Black in Cleveland, Ohio, and of navigating the equally complex path toward finding their true self in New York City.
Exploring childhood, gender, race, and the trust that is built, broken, and repaired through generations, Ziyad investigates what it means to live beyond the limited narratives Black children are given and challenges the irreconcilable binaries that restrict them.
Hari Ziyad is a writer, screenwriter, and the Editor-in-Chief of the online journal RaceBaitr.
They are a 2021 Lambda Literary Fellow, and their writing has been featured in Gawker, Out, The Guardian, Huffington Post and Ebony, among other publications.
Next Week on Writer's Voice:
It's all about math and astrophysics. We talk with Milo Beckman about his book Math Without Numbers and with Giles Sparrow about A History of the Universe in 21 Stars.