Podcast: Play in new window | Download
Subscribe: Apple Podcasts | RSS
We talk with historian Martha Hodes about her memoir My Hijacking: A Personal History of Forgetting and Remembering. In 1970, she survived six days as a hostage on a hijacked plane when she was twelve years old.
Then, teacher Adam Bessie tells us about his take on how the pandemic has driven us apart—and what it will take to bring us together. His graphic pandemic memoir is Going Remote: A Teacher's Journey. It's illustrated by Peter Glanting.
Writers Voice— in depth conversation with writers of all genres, on the air since 2004.
Find us on Facebook at Writers Voice with Francesca Rheannon, on Instagram and Threads @WritersVoicePodcast or find us on X/Twitter @WritersVoice.
Love Writer's Voice? Please rate us on your podcast app. It really helps to get the word out about our show.
Key Words: hijacking, memoir, Covid 19, community college, Martha Hodes, Adam Bessie, writers voice, podcast, book recommendations, author interview, book podcast, book show, book excerpt

Martha Hodes on My Hijacking
On September 6, 1970, twelve-year-old Martha Hodes and her thirteen-year-old sister were flying unaccompanied back to New York City from Israel when their plane was hijacked by members of the Popular Front for the Liberation of Palestine and forced to land in the Jordan desert.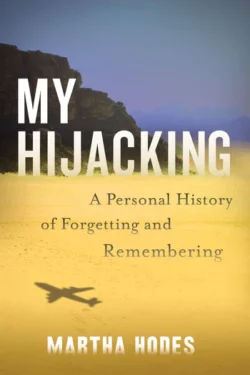 Too young to understand the sheer gravity of the Israeli-Palestinian conflict, Martha coped by suppressing her fear and anxiety.
Nearly a half-century later, her memories of those six days and nights as a hostage are hazy and scattered. Was it the passage of so much time, or had trauma made her repress such an intense life-and-death experience? A professional historian, Hodes wanted to find out.
So she used her training as an historian to interrogate the history of that hijacking. My Hijacking explores contemporaneous accounts, personal and collective memory and the political context surrounding these event to create a nuanced and riveting narrative about the lingering impact of trauma.
About the Author
Martha Hodes is professor of History at New York University, and the author of several books. She won the Lincoln Prize in 2016 for her book, Mourning Lincoln.
Read an excerpt from MY HIJACKING 
Adam Bessie, Going Remote
Community college English professor Adam Bessie found his world transformed when the pandemic exiled education from the real classroom to the digital realm.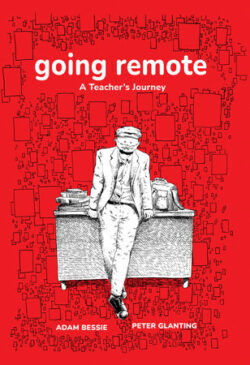 As the virtual walls closed in, Bessie witnessed the unraveling lives of his vulnerable students, a situation that hit close to home. Amid the frustrations of remote teaching, his own battle took an unexpected turn – the shadows of brain cancer resurfaced after years in remission.
But in the midst of this storm, Bessie found solace in literature and in solidarity with his colleagues. Together with them, he reached out to students in crisis, rekindling his dedication to community college as a catalyst for social change and compassionate community.
In Going Remote: A Teacher's Journey, Bessie joins forces with illustrator Peter Glanting to bring us a graphic narrative about how he navigated this uncharted territory – and discovered the true worth of the classroom.
About The Author
Bessie is a community college educator, and writes comics and cartoons about a variety of education, medical, political and personal subjects.
Going Remote was picked by Publisher's Weekly as one of 2023's Top 10 Graphic Novels.