Podcast: Play in new window | Download
Subscribe: Apple Podcasts | RSS
We talk with Korean American writer Heinz Insu Fenkl about his autobiographical novel Skull Water. It's about his youth in Korea as the son of a Korean mother and German-American father, the trauma of war and the dizzying transformation of Korea from the old ways to modern life.
Then, jelly fish, bugs and garbage, oh my! We talk with marine scientist Dr. Stephanie Wear about the importance—and the joys — of "eating ugly." She hosts the new documentary series Eating Ugly, on Discovery+.
Writers Voice— in depth conversation with writers of all genres, on the air since 2004.
Like us on Facebook at Writers Voice with Francesca Rheannon, on Instagram @WritersVoicePodcast or find us on Twitter @WritersVoice.
Love Writer's Voice? Please rate us on your podcast app. It really helps to get the word out about our show.
Heinz Insu Fenkl
Growing up in a military family as the son of a Korean mother and German-American father, Heinz Insu Fenkl got both an insider's and an outsider's view of post-war South Korea.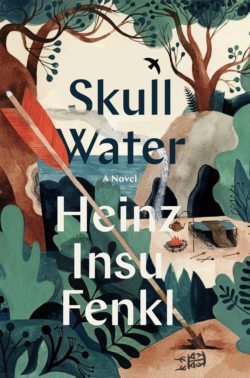 The insider part came from his closeness to his Korean family, especially his Big Uncle, a geomancer and failed scholar. From his uncle and other relatives, he imbibed the stories and legends of old Korea. He also heard tell of the terrible traumas of the Korean war. These stories form one thread of the book that takes place in 1950.
The outsider part came from being a mixed race kid in high school, who found his only friends among a group of other mixed race kids like himself. Their adventures—and misadventures—form the coming-of-age story that forms the other thread of the book, that follows his character Insu in the year 1974.
Heinz Insu Fenkl teaches creative writing and Asian studies at the State University of New York, New Paltz. His previous novel Memories of My Ghost Brother was named a PEN/Hemingway Award finalist.
Read the New Yorker story Five Arrows based on an excerpt from Skull Water
Dr. Stephanie Wear
More that 30% of food is wasted globally—and as much as 50% in the US. That comes to about 1.4 billion tons of food worldwide, enough to feed 2 billion people. Each year, the food the US wastes emits as much greenhouse gases as 42 coal-fired power plants.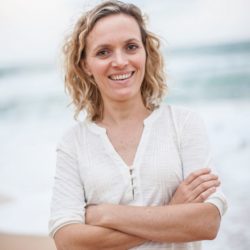 So how to cut down on waste? One way, according to Dr. Stephanie Wear, is to "eat ugly." That's the title of a new Discovery + series she hosts.
The series highlights groundbreaking food pioneers who are already making important and fascinating progress in changing the way we eat, from jelly fish to bugs and more.
Dr. Stephanie Wear works for Conservation International. "Eat Ugly" is presented by The Nature Conservancy, and produced by Tandem Stills + Motion, Inc. in partnership with Passion Pictures. It streams on Discovery +.