Podcast: Play in new window | Download
Subscribe: Apple Podcasts | RSS
Is a politics of love essential to our survival?
We talk with activist, spiritual leader and former presidential candidate, Marianne Williamson about her book, A Politics of Love: A Handbook for a New American Revolution.
Then, we replay an extended excerpt from our 2020 interview with Rabbi Michael Lerner, about his book, Revolutionary Love.
Writers Voice— in depth conversation with writers of all genres, on the air since 2004.
Like us on Facebook at Writers Voice with Francesca Rheannon, on Instagram @WritersVoicePodcast or find us on twitter @WritersVoice.
Love Writer's Voice? Please rate us on your podcast app. It really helps to get the word out about our show.
Marianne Williamson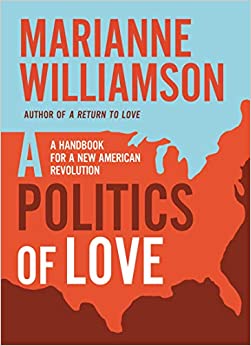 We could solve all our problems if we all just followed the Golden Rule: treat others as you would be treated. In other words, love thy neighbor as thyself. And we are all neighbors on this finite planet.
When Marianne Williamson ran in the 2020 presidential election, she was mocked by mainstream pundits for her supposedly naive message of a politics of love.
But as she brilliantly argues in her book of that title, what's naive is to think that we can survive the crises we face without love at the core of our politics.
When we hurt others, we hurt ourselves. When we treat others with love and compassion, we uplift us all. That's as true in politics as it is in our individual lives. And, as A Politics of Love shows with its powerful narrative, we have no choice but love if we are to survive.
Marianne Williamson is an internationally acclaimed author, speaker, and activist, as well as former presidential candidate. Six of her published books have been New York Times bestsellers. A Politics of Love was published in 2019.
Read an excerpt from A Politics of Love
Rabbi Michael Lerner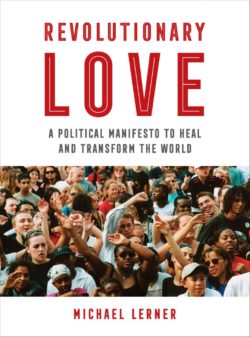 Back in 2020, we spoke with rabbi and social justice activist Rabbi Michael Lerner about his take on love and politics: his book Revolutionary Love.
It focuses on different points than Marianne Williamson's book but is very much coming from the same place. We listen back to an extended segment from that conversation.