Podcast: Play in new window | Download
Subscribe: Apple Podcasts | RSS
We talk with Julia Sweig about her acclaimed book, Lady Bird Johnson: In Plain Sight.
Then, after exiting Afghanistan, President Biden is turning his attention to China, implying that China is a serious security threat that the US may have to meet with force. But security analyst Michael Klare disagrees. We talk with him about his recent post in the Nation magazine, The Real Existential Threat Is Our Overheating Planet.
Writers Voice— in depth conversation with writers of all genres, on the air since 2004.
Love Writer's Voice? Please rate us on your podcast app. It really helps to get the word out about our show.
Julia Sweig
When the assassination of JFK catapulted Lyndon Baines Johnson into the White House, few among the public knew much about the new president—and even less about the new First Lady, Lady Bird Johnson.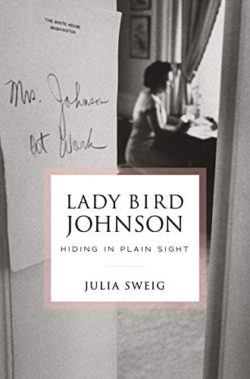 LBJ had to try to heal a grieving nation. He was confronted with the great defining issues of that time (and ours): civil rights, income inequality and military conflict abroad. The person he most leaned on for advice and support was his wife.
Lady Bird chronicled her time in the White House in an extraordinary set of notebooks and tape recordings that reveal her centrality to the Johnson Administration.
As Julia Sweig reveals in her book based on that chronicle, Lady Bird Johnson: In Plain Sight, the First Lady was deeply insightful and profoundly engaged with the issues of the day.
Her Highway Beautification program, for example, tackled the issue of environmental racism way before environmental racism was even a term. Yet as protests against the Vietnam War exploded across the nation, this brilliant woman found herself increasingly out of touch.
In addition to her brilliant and fascinating book, Sweig has also produced a spellbinding podcast on the same topic, using Lady Bird Johnson's own tape recordings.
Julia Sweig is a New York Times bestselling author, scholar and entrepreneur. Her writing has appeared in the New York Times, the Atlantic, the Washington Post, Foreign Affairs, the Nation and other venues. She is a senior research fellow at the LBJ School of Public Affairs at the University of Texas-Austin. Lady Bird Johnson: Hiding in Plain Sight is her fourth book.
Read An Excerpt from Sweig's Book
Michael Klare
On August 31, when President Biden spoke about the pullout of US and allied troops in Afghanistan, he mentioned a pivot to what he termed "competition" with China and Russia.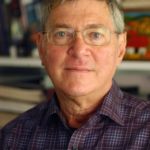 There have been a lot of hints coming from the White House lately that that "competition" is all about beefing up the US military to meet what Biden and his Pentagon advisors see as a future existential threat coming from China's increasing weapons investments.
But energy and security expert Michael Klare says the Pentagon and the Administration are missing the real existential threat: climate catastrophe will overwhelm both China's military and ours.
His recent piece in the Nation is The Real Existential Threat Is Our Overheating Planet.
We also hear a clip from our interview with Klare about his book on the Defense Department and climate change: All Hell Breaking Loose.