Podcast: Play in new window | Download
Subscribe: Apple Podcasts | RSS
Shakespeare on the brain! We talk with Nuyorican playwright Migdalia Cruz about her adaptation of Shakespeare's Macbeth for modern audiences.
Then, Michael Blanding tells the fascinating story of an amateur scholar who has built a compelling and controversial case about the source of Shakespeare's work. The book is North By Shakespeare: A Rogue Scholar's Quest For The Truth Behind The Bard's Work.
Writers Voice— in depth conversation with writers of all genres, on the air since 2004.
Love Writer's Voice? Please rate us on your podcast app. It really helps to get the word out about our show.
Migdalia Cruz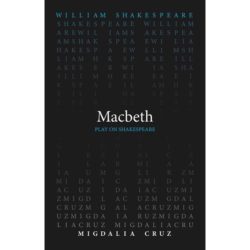 In Migdalia Cruz's Macbeth, the Witches run the world. The Macbeths live out a dark cautionary tale of love, greed, and power, falling from glory into calamity as the Witches spin their fate.
Translating Shakespeare's language for a modern audience, Nuyorican playwright Migdalia Cruz rewrites Macbeth with all the passion of the Bronx.
This translation of Macbeth was presented in 2018 as part of the Play On! Shakespeare project, an ambitious undertaking from the Oregon Shakespeare Festival that commissioned new translations of 39 Shakespeare plays. These translations present the Bard's work in language accessible to modern audiences while never losing the beauty of Shakespeare's verse.
Migdalia Cruz is the author of 63 plays, operas, screenplays, and musicals — and five Translations, of which Macbeth is one.
Michael Blanding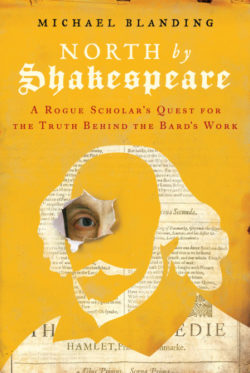 Controversies over whether Shakespeare really wrote the plays attributed to him have arisen literally over the centuries. That's because many have questioned how this glover's son from the backwater of Stratford-on-Avon could have written plays with so much knowledge of court politics, foreign lands and international intrigue.
Alternate authors like the Earl of Oxford have been passionately put forward and just as passionately rebuffed.
But what if Shakespeare's authorship is real, but the source for his plays lies with someone who was in a position to have the erudite knowledge evidenced in the plays—another playwright whose plays Shakespeare reworked in his own genius of language?
That's the thesis of Michael Blanding's new book about the renegade scholar proposing that theory, North By Shakespeare. Blanding employs all his skills as an investigative reporter to put the evidence before the reader. He also takes readers inside the vibrant era of Elizabethan England as well as the contemporary scene of Shakespeare scholars and obsessives.
Michael Blanding is an investigative journalist and best-selling author of The Map Thief. North By Shakespeare is the winner of the 2021 International Book Award in Narrative Non-Fiction.
Read an excerpt from North by Shakespeare
Next week on Writer's Voice, we talk with James Rebanks about Pastoral Song: A Farmer's Journey. Also William deBuys tells us about Trail to Kanjiroba: Rediscovering Earth in an Age of Loss.