Podcast: Play in new window | Download
Subscribe: Apple Podcasts | RSS
Michael Klare talks about his new book, All Hell Breaking Loose: The Pentagon's Perspective On Climate Change.
Then we air a clip from our 2011 interview with Christian Parenti about his book, Tropic Of Chaos: Climate Change and the New Geography of Violence.
We also review a terrific new thriller from Hilary Davidson, Don't Look Down.
Writer's Voice — in depth conversation with writers of all genres. On the air since 2004. Rate us on iTunes or whatever podcast app you use!
Michael Klare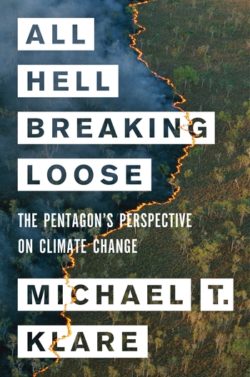 The Pentagon might not seem likely to be worried about climate change. Yet of all the major institutions in American society, none take climate change as seriously as the U.S. military.
Both as participants in climate-triggered conflicts abroad and as first responders to hurricanes and other disasters on American soil, the armed services are already confronting the impacts of global warming. The military now regards climate change as one of the top threats to American national security—and is busy developing strategies to cope with it.
In his new book, All Hell Breaking Loose, renowned security expert Michael Klare shows that the U.S. military sees the climate threat as imperiling the country on several fronts at once. Droughts and food shortages are stoking conflicts in ethnically divided nations, while "climate refugees" suffer backlashes and xenophobia. Pandemics and other humanitarian disasters will increasingly require extensive military involvement. And rising seas threaten American cities and military bases themselves.
Michael Klare, is Five College professor emeritus of peace and world security studies, and director of the Five College Program in Peace and World Security Studies. He's the author of several books, including Blood and Oil: and Rising Powers, Shrinking Planet.
How Rising Temperatures Increase the Likelihood of Nuclear War by Michael Klare
Christian Parenti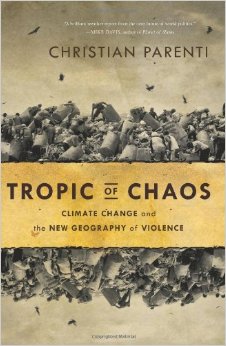 Christian Parenti's book Tropic of Chaos is about what Parenti calls the "catastrophic convergence" between climate change, the flood of cheap guns left over from the Cold War, and free market fundamentalism driving perpetual global conflict.
Much of this is happening in the global south. But it's also leading to a mentality of the armed lifeboat, Parenti says, that's eroding our freedoms here at home. WV interviewed Parenti in 2011 about the book. We play an extended excerpt from that interview.
Here's link to a 2017 post by Parenti talking about the consequences to us if we fail to act strongly on the climate crisis.
DON'T LOOK DOWN by Hillary Davidson: Review by Francesca Rheannon
When the impending climate apocalypse gets too overwhelming, why not escape into crime fiction? That's why a week ago, amid the Australian fires and Trump's elimination by fiat of a major regulation protecting our waterways from toxic pollution, I picked up the newest thriller from bestselling author Hilary Davidson, Don't Look Down. (Publication date is February 11, 2020.)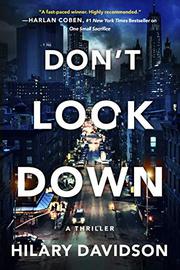 It's the second in her Shadows of New York series and it is a page turner. Set in Manhattan, with many shoutouts to that fair city, Don't Look Down delves into what happens when Jo Greaver, the successful young CEO of a makeup company, is blackmailed about having been trafficked as a teenaged prostitute. Someone gets killed and Jo gets a bullet in her arm. All the evidence points to Jo as the killer but NYPD detective Sheryn Sterling isn't so sure.
There are enough plot twists to keep any thriller aficionado engaged right until the end. Another nice note, the book references social justice issues like gentrification and police violence against African Americans — and some of its main characters, including Detective Sterling and her partner, are people of color. It's heartening to see white authors mainstreaming diversity. Kudos to Hilary Davidson for a terrific read!