Podcast: Play in new window | Download
Subscribe: Apple Podcasts | RSS
We talk with Jenny Offill about her acclaimed cli-fi novel, Weather. Then, Ben Ehrenreich tells us about Desert Notebooks: A Road Map for the End of Time.
Writer's Voice — in depth conversation with writers of all genres, on the air since 2004. Rate us on iTunes or whatever podcast app you use!
Jenny Offill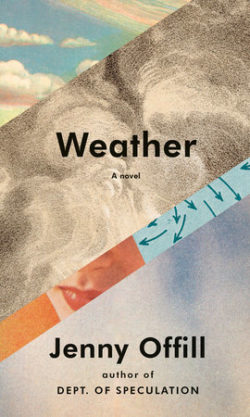 The climate emergency has been finding its way into more and more fiction. So much so that "cli-fi" constitutes a separate genre.
Novelists such as Paulo Bacigalupe and Barbara Kingsolver (both of whom we've interviewed on Writer's Voice), Kim Stanley Robinson and Margaret Atwood, among others, have written compellingly about a climate changed future.
But what about dealing with the climate changed present and the growing dread about it so many of us feel?
That's what animates Jenny Offill's powerful novel, Weather. It features a central character who is struggling to come to terms with what the climate crisis means for herself and her family—and what it means to care for each other in an increasingly precarious time.
In addition to Weather, Offill is the author of two other novels, Department of Speculation and Last Things, as well as other books.
Ben Ehrenreich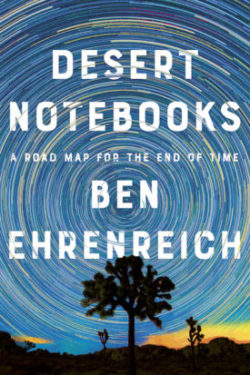 When journalist and author Ben Ehrenreich moved to the desert near Joshua Tree National Park, the stark rhythms of the landscape brought him in touch with what we stand to lose in our alienation from the reality of the natural world.
His new book, Desert Notebooks: A Road Map for the End of Time, was described by the Los Angeles Times as "a hybrid memoir, travelogue and metaphysical enquiry."
Layering climate science, mythologies, nature writing, and personal experiences, Desert Notebooks is a stunning reckoning with our current moment and with the literal and figurative end of time.
Ben Ehrenreich writes about climate change for The Nation. His work has appeared in Harper's Magazine, The New York Times Magazine, and elsewhere. He is the author of a novel, The Suitors, and of the 2016 book The Way to the Spring: Life and Death in Palestine.