Podcast: Play in new window | Download
Subscribe: Apple Podcasts | RSS
What's the prospect for a Green New Deal in the Biden administration? We talk with Guido Girgenti about the book he co-edited with the Sunrise Movement's Varshini Prakash, Winning The Green New Deal.
Then, we talk with wildlife photographer Ian Shive about his stunning book of photos and essays about America's wildlife refuges. It's called Refuge: America's Wildest Places.
Writer's Voice — in depth conversation with writers of all genres, on the air since 2004. Rate us on iTunes or whatever podcast app you use!
Like us on Facebook at Writers Voice Radio with Francesca Rheannon or find us on twitter @WritersVoice.
Guido Girgenti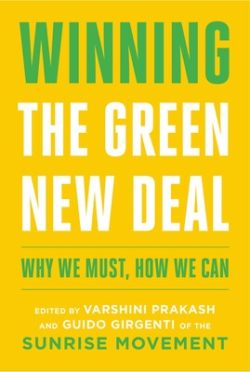 In his inauguration speech on January 20, Joe Biden promised bold action on the climate crisis. He's learned a lot since the Democratic primary, when his climate plan got a D rating from climate activists.
But now they are cautiously optimistic that Biden understands the scale and urgency of what it will take to tackle the issue. One of the key figures who got Biden up to speed on climate is Varshini Prakash, leader of the Sunrise Movement.
Prakash and Guido Girgenti are co-editors of  Winning the Green New Deal, a collection of essays from leaders and experts about the Green New Deal—and a detailed playbook for how we can win it.
Girgenti is the Media Director for Justice Democrats and a founding Board Member of the Sunrise Movement. He's also host of the podcast Bloc Party.
Listen to an audio excerpt from The Green New Deal
Ian Shive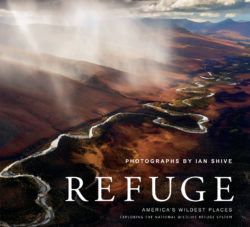 The Trump regime mounted an unprecedented assault on America's environment when it was in power, including on its wildlife refuges.
In the waning weeks of the regime, Trump opened perhaps the most important of those refuges, the Alaskan National Wildlife Refuge, to oil and gas drilling, although there were few takers.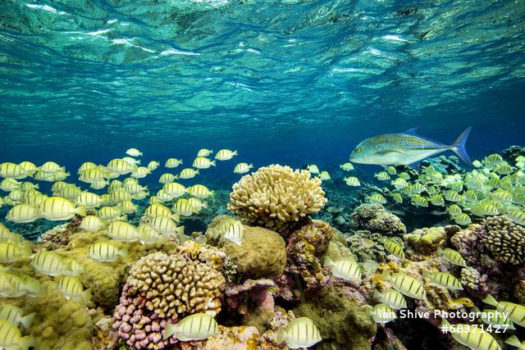 Wildlife photographer Ian Shive has been photographing America's wilderness for decades for some of the nation's most prestigious magazines, like National Geographic and Outside.
His new book, Refuge: America's Wildest Places, is a stunning coffee table book of his photos of the nation's wildlife refuges, with essays from scientists and conservationists with US Fish and Wildlife.
Ian Shive is an Ansel Adams award-winning photographer, filmmaker, author, and environmentalist.