Podcast: Play in new window | Download
Subscribe: Apple Podcasts | RSS
A great debate is raging on the Left between those whose first priority is defeating Trump and those who say supporting Joe Biden means selling out to corrupt corporate Democrats.
Today, we bring that debate to Writer's Voice. First we talk with political cartoonist Ted Rall about his book, POLITICAL SUICIDE: The Fight for the Soul of the Democratic Party. Then, author and long-term socialist activist Max Elbaum asks "Should Anti-Capitalists Urge a Vote for Joe Biden to Defeat Donald Trump in 2020?" We talk with him about his article by that title in the second half of the show.
Writer's Voice — in depth conversation with writers of all genres, on the air since 2004. Rate us on iTunes or wherever you get your podcasts!
Like us on Facebook at Writers Voice with Francesca Rheannon or find us on twitter @WritersVoice.
Ted Rall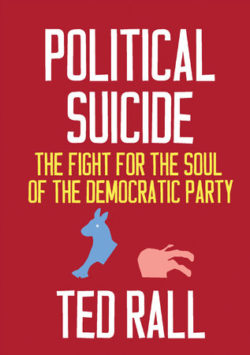 The base of the Democratic Party is overwhelmingly progressive, supporting such programs as Medicare for All (87% support) and the Green New Deal (89-96% support) by large margins and 72% calling for an overall progressive agenda. But centrists like Tom Perez still run the DNC party apparatus–and they are reluctant to compromise with the party base.
Intraparty warfare exploded into the open in 2016 and political cartoonist Ted Rall says it's even bigger now. In his new book Political Suicide, Rall argues that the civil war in the Democratic Party poses an existential threat to the two-party system.
And it's a system he personally is fed up with. Rall says it's time for progressives to draw a line in the sand: if the Democratic Party continues to ignore and disparage its progressive base, that base should go elsewhere with its vote or stay home.
Ted Rall is the the author of numerous books, many of which he's discussed on this show.
Max Elbaum
Max Elbaum has been an anti-capitalist activist since the 1960s. He's written extensively about the New Left, the Civil Rights Movement and anti-war movement, including in his book Revolution in the Air: Sixties Radicals turn to Lenin, Mao and Che.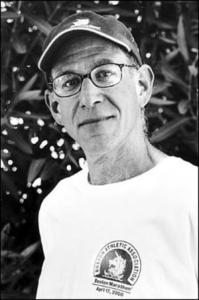 So when Elbaum wrote a recent post on the website Organizing Upgrade, "Should Anti-Capitalists Urge a Vote for Joe Biden to Defeat Donald Trump in 2020?", he wasn't coming from the centrist wing of the Democratic Party. Far from it.
But his answer to the question — which is "yes" to voting for Biden — is coming from a strategic place: that defeating fascist or white supremacist authoritarian control of the executive branch and the Supreme Court is necessary to protect the growing Left movement.
Moreover, Trump's main targets, Black, Latinx and Muslim Americans as well as immigrants, have a credible fear of ever more brutal persecution if Trump gets another term. Solidarity with them, Elbaum says, requires working to defeat Trump.