Podcast: Play in new window | Download
Subscribe: Apple Podcasts | RSS
We talk with filmmaker Barry Sonnenfeld about his memoir, Barry Sonnenfeld, Call Your Mother.
Then Katy Simpson Smith tells us about her new novel of historical fiction, The Everlasting. It's a quadruple love story spanning two millennia.
Writer's Voice — in depth conversation with writers of all genres. On the air since 2004. And if you are listening to our podcast, give us some love on iTunes or whatever podcast app you use.
Like us on Facebook at Writers Voice with Francesca Rheannon or find us on twitter @WritersVoice.
Barry Sonnenfeld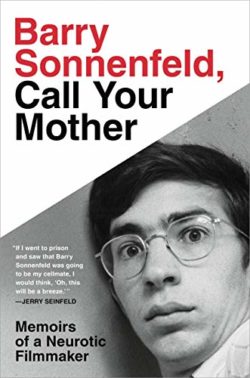 Filmmaker Barry Sonnenfeld's philosophy is, "Regret the Past. Fear the Present. Dread the Future." It's a pessimistic creed he developed early as the son of two truly meshugganah parents.
Constantly threatened with suicide by his over-protective mother, disillusioned by the father he worshiped, and abused by a demonic relative, Sonnenfeld somehow went on to become one of Hollywood's most successful producers and directors.
His memoir, Barry Sonnenfeld, Call Your Mother is a hilarious recounting –with tragic elements–about coming of age and going to Hollywood. Along the way, he also got to fire Donald Trump. (We all should be so lucky.)
Barry Sonnenfeld worked as a cinematographer for the Coen brothers before directing such films as The Addams Family and its sequel Addams Family Values, as well as the Men in Black trilogy, Big and Get Shorty (1995). He also produced TV series such as A Series of Unfortunate Events, The Tick and Fantasy Island.
Read Excerpts from Barry Sonnenfeld, Call Your Mother
Katy Simpson Smith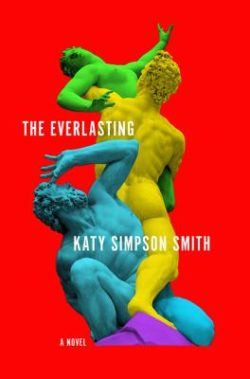 Katy Simpson Smith used to be a historian — she wrote a book about motherhood in the American South in the early years of our nation's history.
Her first two novels, The Story of Land and Sea and Free Men also took place in the American South.
But for her latest novel, Simpson Smith turned to Rome. The Everlasting tells the story of four characters whose struggles resonate across the centuries: an early Christian child martyr; a medieval monk on crypt duty in a church; a Medici princess of Moorish descent; and a contemporary field biologist conducting an illicit affair.
Each of the four grapple with common themes, such as the necessity for sacrifice and the power of love to sustain and challenge faith. And throughout, their struggles are witnessed and provoked by an omniscient, time-traveling Satan.
Hear our other interviews with Katy Simpson Smith about her novels The Story of Land and Sea and Free Men.
Next week, join us as we talk with former Michigan gubernatorial candidate Dr. Abdul El Sayed about his book Healing Politics.