Podcast: Play in new window | Download
Subscribe: Apple Podcasts | RSS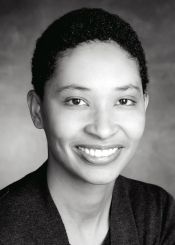 Danielle Allen talks about the foundational ideas of our American Republic in her book Our Declaration, A Reading Of The Declaration of Independence In Defense of Equality (W.W.Norton, 2014)
Then Katy Simpson Smith talks about her novel, The Story of Land And Sea (Harper Collins, 2014.) It takes place just after the Revolutionary War, when ideas of equality and liberty were transforming America.
NEWSFLASH! We're excited to announce that Writer's Voice has a redesigned, more user friendly website. It's built to work with all your web devices: smart phones, tablets and computers.
Explore the site, join the email list and keep an eye on exclusive features we're rolling out in the coming weeks. Let website designer Bill Weye know how much you appreciate this new design (or tell him what else you'd like to see there). We love his work!
Danielle Allen
America, we've been told, was founded on the principle of liberty — a notion many like to claim as justification for doing whatever they want without restraint of law or regulation. "Don't tread on me!" The libertarians cry, as they oppose business regulations, push to carry guns openly, or claim their right to discriminate against fellow citizens.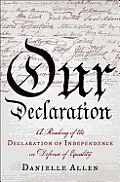 But in her close reading of the Declaration of Independence in Our Declaration, political theorist Danielle Allen says the core value of the founding document of our nation is equality — and it is the value from which liberty and justice derive. Her wonderful book examines what equality meant for the Founders of our nation — and what it means for us.
The Founders had many contradictions, not least of which was the fact that some of them espoused equality despite being slave-owners. Allen doesn't shrink from these contradictions, but she shows that the Founders transcended them by doing something we seem to have forgotten how to do. They brought together a diversity of views with a common purpose: to forge a community dedicated to the rights of all humans to seek happiness. Not private happiness exactly, but happiness as a political right.
Danielle Allen is a professor at Princeton's Institute of Advanced Study and the recipient of a MacArthur "Genius" grant. She is widely known for her work on justice and citizenship in both ancient Athens and modern America and the author of several books.
Read an excerpt from Our Declaration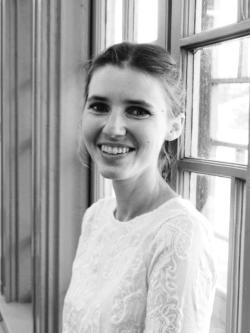 Katy Simpson Smith
Before publishing her acclaimed debut novel, The Story Of Land And Sea, Katy Simpson Smith was an historian. Her previous book, We Have Raised All of You, was a study of motherhood in the American South from 1750 to 1835.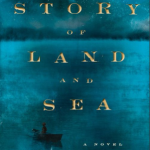 The research for that book enabled her to get into the minds  of the men and women who lived during that period — a time of great transition in America, from subjugated colony to independent nation. The South was still in the grip of the slave system, of course, but even there the winds of liberty began to blow.
In The Story of Land And Sea, Smith explores this transitional time through the lives of her vividly drawn characters. Set in a small coastal town in North Carolina during the waning years of the American Revolution, the novel follows three generations of family—fathers and daughters, mother and son, master and slave.
Scroll down for an excerpt from The Story of Land And Sea

Katrina van den Heuvel: The Snowden Interview
In a Web only segment, Nation magazine editor and publisher Katrina van den Heuvel speaks with WV host Francesca Rheannon about the exclusive interview she and Stephen F. Cohen did with NSA whistleblower Edward Snowden.
CLICK HERE TO LISTEN TO THE INTERVIEW WITH KATRINA VANDEN HEUVEL