Podcast: Play in new window | Download
Subscribe: Apple Podcasts | RSS
On the menu this week are two books, both with roots in South Asia and America, touching on two of the most central issues of our time: climate and immigration.
We talk first with acclaimed novelist and writer Amitav Ghosh about his newest work of fiction, Gun Island. Then, NPR-correspondent Aarti Shahani tells us about her stunning memoir of immigration to America — the dream and the nightmare. It's called Here We Are: American Dreams, American Nightmares.
Amitav Ghosh
Amitav Ghosh has a long raft of books behind him, mostly fiction dealing with a multiplicity of themes. But his last two books reveal a preoccupation with climate change. His 2016 book The Great Derangement is subtitled "Climate Change and the Unthinkable." It explores how fiction should deal with this existential crisis facing us.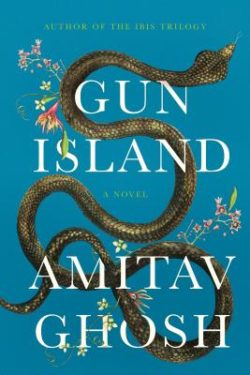 His new book, Gun Island, does just that. A beautifully realized novel, Gun Island spans space and time, science and legend to tell the story of a world on the brink, of increasing displacement and unstoppable transition.
But it is also a story of hope, of a man whose faith in the world and the future is restored by two remarkable women.
Amitav Ghosh is the author of, among many other books, the Ibis Trilogy, of which the novel Sea of Poppies was shortlisted for the Man Booker Prize.
Aarti Shahani
Aarti Shahani is an exemplar of the immigration success story. She covers the biggest companies on earth for NPR from her base in Silicon Valley.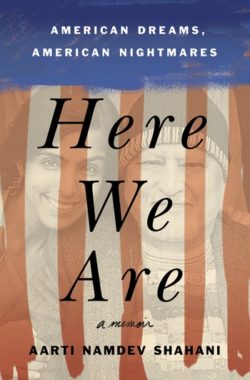 But her road to success was beset with steep challenges, a devastating series of events that befell her family within a short period of time: her father was arrested, her family was charged with being connected to a notorious drug cartel, her infant nephew was kidnapped and deportations were piled on top of incarceration as punishment.
Then September 11 happened and Shahani found herself thrust into the role of advocate, not only for her family, but also for other Muslim immigrant families threatened by the new draconian policies of the Bush Administration.
She has poured out this history onto the page in a gripping — and surprisingly funny — family memoir: Here We Are: American Dreams, American Nightmares.