Podcast: Play in new window | Download
Subscribe: Apple Podcasts | RSS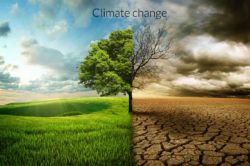 Marianne Lavelle discusses two blockbuster climate change breaking news stories: Trump's Paris pullout and Exxon's rebellious shareholders.
Two major climate change stories broke the news on May 31. The first was that Donald Trump was likely to pull out of the Paris Climate Accord. (On June 1, he did.) The second story was in the opposite direction: Exxon shareholders voted overwhelmingly to force the company to disclose the impact of climate change and climate policy on its bottom line.
Francesca called up Inside Climate News reporter Marianne Lavalle to get her take on these stories.