Podcast: Play in new window | Download
Subscribe: Apple Podcasts | RSS
Linda Coleman
Terrorist or freedom fighter?
That's a question Linda Coleman contemplates in her memoir of getting involved with a leftist guerrilla group in the 1970's. Radical Descent is a moving document about a time that America has nearly forgotten, when struggles over civil rights and interventionist wars abroad gave birth to a mass student movement.
In 1970 that movement was riven by two opposed approaches to political activity — one chose mass organizing, the other chose to go underground to carry out bombings and bank robberies to build what it saw as a vanguard to a coming revolution. Neither faction saw its dreams realized, but both put their mark on history and what came after them.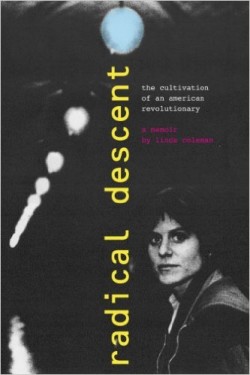 Linda Coleman was a naive young woman from a privileged background when she became involved with a guerrilla cell in Portland, Maine. She never carried out any violent acts herself, but she did use her money and time to support the group's activities. Until, that is, she realized violence was not the way she wanted to make change.
Coleman is a nurse practitioner and an ordained Zen monk, practicing on the East End of Long Island. As a Zen practitioner, she is no less interested in social justice now than she was in her youth. But instead of violence, she promotes nonviolent action.
For 10 years, Coleman has been working with incarcerated women, leading weekly memoir-writing workshops and publishing three collections of writings from those workshops. Radical Descent is out from Pushcart Press.
Greg Guma
Most Americans have just been getting to know Bernie Sanders in the last few months, as his presidential bid has gathered a full head of steam. But Greg Guma has known him since the 1980's.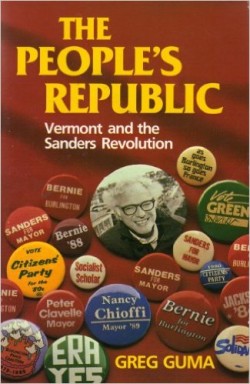 A journalist, novelist and political writer, Guma has worked with and written extensively about Bernie Sanders. His 1989 book,
The People's Republic: Vermont and the Sanders Revolution
was the first comprehensive analysis of Sanders' years as Mayor of Vermont's capital city, Burlington. In 1988, he wrote about Sanders' failed campaign against Madeleine Kunin for the Vermont governorship.