Podcast: Play in new window | Download
Subscribe: Apple Podcasts | RSS
We take the pulse of Brazilian society with journalist Juliana Barbassa — the forces holding it back and the people's push for more democracy. Her book is Dancing with the Devil in the City of God.
Then, Ta-Nehisi Coates just received a MacArthur "genius" fellowship. We re-air our 2008 interview with him about his memoir, The Beautiful Struggle. 
Juliana Barbassa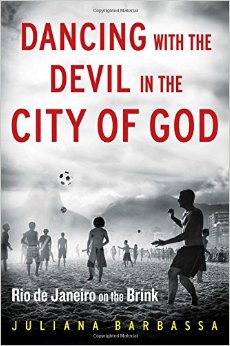 Currently, Brazilian president Dilma Roussef faces impeachment as her government is rocked by scandal and her country's economy struggles in recession.
It wasn't supposed to be like that.  In 2009, Brazil was the first Latin American country to be chosen to host the Olympic Games, slated for 2016 in Rio de Janeiro — an indication that the country had arrived as a major player on the world stage.
But even then, serious questions were raised about Rio's readiness to host the games — questions about violence from criminal gangs, rampant corruption and pollution from uncontrolled development.
In her beautifully reported book, Dancing With The Devil In The City of God, my guest, Juliana Barbassa reveals cracks in the Brazilian miracle, taking her native city Rio as the exemplar.
She writes about the epic battles between police and gangs, the resistance put up by poor communities to being swept away by development, and the ecological disaster that threatens Rio's fabled beaches. She also shows how the preparations for the Olympic Games are revealing the fissures in Rio's political economy.
Award-winning journalist Juliana Barbassa was born in Brazil. She joined the Associated Press in 2003 and became the AP's correspondent in Rio in 2010.
Read an excerpt from Dancing With The Devil In The City of God:Â Rio de Janeiro on the Brink
Ta-Nehisi Coates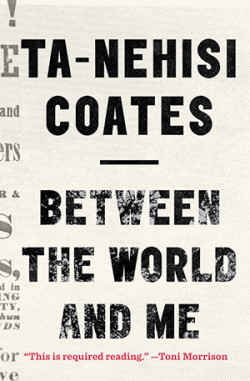 Atlantic Magazine's Ta-Nehisi Coates has been on a tear. He's just been awarded the prestigious MacArthur Fellowship (read an interview with him about the award), he's out with an acclaimed new book,  Between The World And Me, and he recently published a terrific article in the Atlantic on "The Black Family in the Age of Mass Incarceration."
The black family  — and his family — are at the center of his work, starting with his powerful 2008 memoir, The Beautiful Struggle: A Father, Two Sons and An Unlikely Road to Manhood. I spoke to him about that book in 2008 and we air an edited version of that interview on today's show.
Hear the full unedited interview here.