Podcast: Play in new window | Download
Subscribe: Apple Podcasts | RSS
[amazon-product align="right"]0385527462[/amazon-product]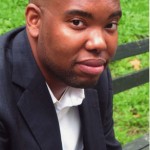 Host Francesca Rheannon talks with Ta-Nehisi Coates about his memoir, [amazon-product text="The Beautiful Struggle: A Father, Two Sons, and an Unlikely Road to Manhood" type="text"]0385527462[/amazon-product].
[Note: the original show episode has been replaced by the unedited, full interview with Ta-Nehisi Coates.]
Coates grew up with his father, mother, siblings and half-siblings in an African American neighborhood in northwest Baltimore during the 1980's. He was a kid when the crack epidemic hit Baltimore and sucked the life out of what had once been a thriving, intact, community. But then it changed and young black boys like Coates were faced with challenges that sent many of them over the cliff.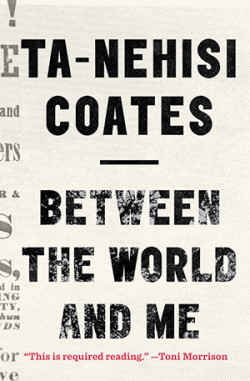 Ta-Nehisi Coates was luckier—he had a father who cared passionately about saving his boys, Ta-Nehisi and his older brother Bill, who were coming of age in the middle of the chaos.
Ta-Nehisi Coates writes for The Atlantic magazine. In September 2015, he was awarded the prestigious MacArthur Foundation fellowship. The Foundation called Coates "a highly distinctive voice [who is] emerging as a leading interpreter of American concerns to a new generation of media-savvy audiences and having a profound impact on the discussion of race and racism in this country."