Podcast: Play in new window | Download
Subscribe: Apple Podcasts | RSS
Investigative journalist Jenny Nordberg talks about her book, THE UNDERGROUND GIRLS OF KABUL: In Search of a Hidden Resistance in Afghanistan. It's about how some young girls in Afghanistan are disguised as boys — an ancient practice in a gender-apartheid society.
And feminist writer Katha Pollitt discusses how access to safe, legal abortions is under threat in America and what that means for women's rights. Her book is PRO: Reclaiming Abortion Rights.
Jenny Nordberg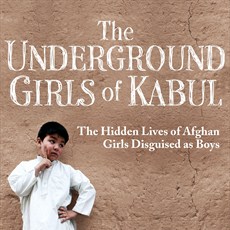 Afghanistan just might be the worst place in the world to be born a girl — unless you become a bacha posh. Those are young girls who are disguised as boys by their families in order to bypass the limitations that extreme gender oppression create. They may be working to help their family survive, serving as proof that their mother can bear sons where bearing only girls brings shame, or being sent to school to get an education other girls are deprived of.
See photos and read the stories of bacha posh children Nordberg interviewed
The practice of bacha posh is ancient, but it has been so hidden that it has failed to reach the notice of westerners — until now.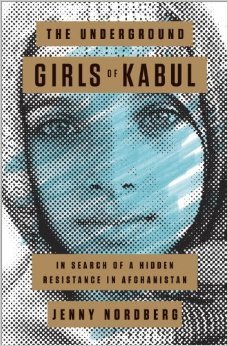 Swedish journalist Jenny Nordberg discovered it when she went to Afghanistan to see if the US presence there had improved the lot of women. She found some progress had been made, but it was uneven and fragile. Afghan girls and women still face violence and subjugation and are denied education and employment.
But the practice of bacha posh shows that even in such a misogynist society, women have found ways to resist — and they know that gender inequality is a social construct, not innate. One former bacha posh told Nordberg, "The difference between men and women is the freedom to choose."
Nordberg's book The Underground Girls of Kabul tells the stories of these girls and what happens to them when they become women.
Jenny Nordberg is an award-winning foreign correspondent and columnist based in New York. She has also been a radio and television producer. She founded the website bachaposh.com. 
Read an excerpt from The Underground Girls of Kabul
Katha Pollitt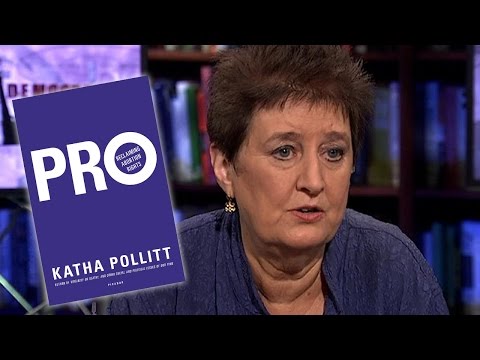 In the US, one in 3 women have had at least one abortion by the time they reach menopause. But in the last few years, more than 200 state laws have passed restricting women's access to safe, legal abortions.
When presidential hopefuls like Scott Walker can officially oppose abortion even in cases of rape or incest, it's an indication of just how threatened a woman's right to choose has become.
And it's not just abortion: access to contraception is also under threat; women are being jailed for having miscarriages. Yet the pro-choice movement seems to be reeling back in a defensive posture — with such slogans as "abortions should be legal—and rare."
Katha Pollitt says it's time to defend reproductive choice not only as a right, but as a social good — as something that promotes the health of both women and their families. Her book, Pro: Reclaiming Abortion Rights is a powerful clarion call to women and families everywhere to protect women's right to self-determination.
Kathy Pollitt is a feminist poet, essayist and critic. She writes the bimonthly column "Subject to Debate" for The Nation magazine. Her writing has appeared in such venues as The New York, Harper's and The Atlantic, among others. Pollitt is the recipient of several prestigious awards, including the National Book Critics Circle Award.