Podcast: Play in new window | Download
Subscribe: Apple Podcasts | RSS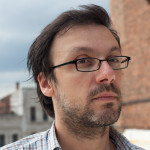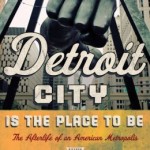 Mark Binelli talks about his book, Detroit City Is the Place to Be: The Afterlife of an American Metropolis. It goes beyond the narrative of apocalypse to explore the resilience of Detroit's residents as Binelli "tracks both the blight and the signs of its repurposing."
Mark Binelli
On December 3, 2013 Judge Stephen Rhodes ruled the city of Detroit eligible for bankruptcy. Once Detroit was known as the birthplace of the middle class, a place of good jobs offering opportunity to poor African Americans migrating from the South, impoverished European immigrants seeking a better life and migrants from hardbitten rural areas. But Detroit has long been falling on hard times, and its impending bankruptcy is the final nail in the coffin.
Or is it?
Detroit's trajectory from pioneer boom town to Motor City to postindustrial ruin is part of American myth. And much of it is true. But journalist Mark Binelli is also interested in a more nuanced narrative. Not a narrative of despair but one of resilience — even, possibly, renaissance.
A native of Detroit who left to work as a journalist, Binelli went back in 2009 to find out what was happening in the wake of the Great Recession. He found that the story was not all gloom and doom — that there were signs of vitality as residents tried to re-make their lives in a kind of post-apocalyptic landscape.
Some were long time residents finding new ways to live, some community activists who saw in the diminished city the chance to create a more democratic, sustainable Detroit. Others were artists and new tech entrepreneurs moving into now cheap lofts where they could work. Binelli saw some real reasons for hope among the ruins.
But now with the bankruptcy, the screws are being tightened even more. Binelli writes about that side also in his book — a city with a real unemployment rate of 50%; firefighters working for $10 bucks an hour who don't have the resources to fight the fires that rage around them; autoworkers fighting to keep a living wage; and retirees who are being robbed of their hard-earned pensions.
Which Detroit will emerge — a down-sized but more sustainable city or a shattered metropolis knocked to the dirt and down for the count? Time will tell, but after reading Binelli's book, we get the sense that Detroiters won't go down without a fight.

In addition to Detroit City Is the Place to Be, Mark Binelli is the author of the novel Sacco and Vanzetti Must Die! and a contributing editor at Rolling Stone and Men's Journal. Born and raised in the Detroit area, he now lives in New York City.
Read an excerpt from Detroit City Is the Place to Be
Report: "The Detroit Bankruptcy"
A new study out from the think tank Demos, written by a former Wall Street investment banker, reveals how Detroit was starved –perhaps deliberately — of funds it could have used to avoid bankruptcy.
The report's author, Wallace Turbeville, spoke on Democracy Now on December 4. Here's a link to that interview on DemocracyNow!