Podcast: Play in new window | Download
Subscribe: Apple Podcasts | RSS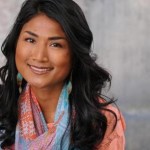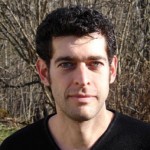 Filmmaker Kalyanee Mam talks about her powerful, award-winning film, A RIVER CHANGES COURSE. And Rowan Jacobsen discusses his book, AMERICAN TERROR (encore).
REQUEST OR FIND A SCREENING OF A RIVER CHANGES COURSE
Kalyanee Mam
In 1950, The UN General Assembly proclaimed 10 December as Human Rights Day. The rights include the rights of children, the right to safe and healthy work conditions, and the right to a standard of living adequate for health and well-being.
Filmmaker Kalyanee Mam turns her lens on how these basic human rights are being eroded in the country of her birth, Cambodia. Her award-winning film, A River Changes Course, is an intimate look at the rapid changes & hard choices forced by globalization in that land, a place once of towering forests, pristine lakes and rivers and fertile farms.
She follows three young people — the fisherman, Sari Math who lost his livelihood when the fish disappeared, Khieu Mok who leaves her farm to work in Phnom Phen's garment factories, and Sav Samourn, an indigenous woman who is losing the native forest on which she depends to multinational companies who are cutting it down.
A River Changes Course has won multiple awards, including the World Cinema Grand Jury Prize at the Sundance Film Festival. Kalyani Mam was born during khmer rouge regime and fled with her family in 1979, lived in refugee camps for awhile and came to US when she was 4. she went back for first time in 1998.
Rowen Jacobsen
Rowan Jacobsen takes the eager locavore on a tour of regional specialties — apples from Washington, maple syrup from Vermont, a smorgasbord of honey flavors from all different regions and much more in his book, American Terroir: Savoring the Flavors of Our Woods, Waters, and Fields (Bloomsbury, 2010). We spoke to him in 2012.
Read more and hear the entire interview here.