Podcast: Play in new window | Download
Subscribe: Apple Podcasts | RSS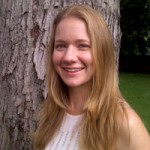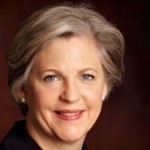 What's causing the autism epidemic in American children? Brita Belli talks about her book, THE AUTISM PUZZLE: Connecting the Dots Between Environmental Toxins and Rising Autism Rates. And it's not just autism. It's also cancer and other diseases. We air our 2008 interview with journalist Nancy Nichols about her memoir LAKE EFFECT: Two Sisters and a Town's Toxic Legacy. 
Brita Belli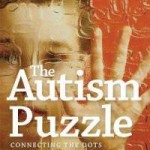 More than 80,000 chemicals are registered for use in the U.S. Each year, around 2,000 new ones are put into use. They go into everyday items, like foods, personal care products, prescription drugs, household cleaners, and lawn care products. Only about 300 have been tested for human safety.
That could be about to change. On July 25, a Senate Committee on the environment voted to let the Safe Chemicals Act go to the Senate floor for a vote.
Here's why the act is so important: right now, a chemical has to be proven harmful before it can be banned — and that's incredibly hard to do. We're exposed to so many chemicals, it's difficult to prove a cluster of cancer cases — or autism cases — is due to any specific chemical. The Safe Chemicals Act would reverse the burden of proof. If passed, it would mean a chemical would have to be proven SAFE before being used.
Brita Belli shines a light into one major corner of the impact of toxic chemicals on our health — the role they may play in the explosive rise in autism among American children. Her book, The Autism Puzzle, explores why autism has gone from a rare disease to now affecting 1 in 88 children. It's gone up 78% just in the past decade. The book follows three families with autistic children and also takes a wider look at the chemicals that may be putting our children at risk.
Brita Belli is editor of E – The Environmental Magazine. She blogs about autism and toxins at autismandtoxins.com.
Relevant Link: Safer Chemicals.org
Nancy Nichols

In 2008, journalist Nancy Nichols talked to WV about her memoir, Lake Effect: Two Sisters and a Town's Toxic Legacy.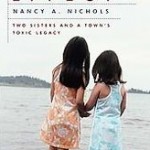 In 1992 Nichols found out that her sister, then in her 40's, had just been diagnosed with a rare form of ovarian cancer. On her death bed, her sister made Nichols promise to write about her illness and what they both thought might be its cause: massive pollution in their home town of Waukegan, IL.
Waukegan is loacted on Lake Michigan, and millions of pounds of PCBs and other toxic chemicals were dumped over decades into the lake's waters. They contaminated the fish Nichols and her sister ate, the air they breathed and the water they drank.
While working on her sister's story, Nichols got her own diagnosis of a rare form of pancreatic cancer. She was 42. In her memoir, Nichols connects her personal story to the larger story of how government and big business prized profits over health and recounts the journey she traveled to understand why.