Podcast: Play in new window | Download
Subscribe: Apple Podcasts | RSS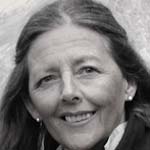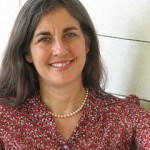 Helena Norberg-Hodge talks about the new film she co-directed and co-wrote, The Economics of Happiness; environmental writer Janisse Ray talks about her article in the current issue of Orion Magazine, Track Back – A Love Letter to Riding the Rails; and WV airs a clip from an archived interview with climatologist Jim Hansen. He's just come out with a new draft paper about rising sea levels.
Helena Norberg-Hodge
A lot of people are talking these days about Positive Psychology. It's grounded in the idea that if we just think positively, we can be happy, no matter what our circumstances. Maybe that works in some situations, but it calls up thorny issues when Positive Psychology experts consult with the US military or corporations about how to help soldiers or workers adapt happily to what are basically deeply alienating situations.
The new film, The Economics of Happiness, takes a different approach. It says our spiritual satisfaction, our sense of security, our joy derive from our deep connections with others and with our natural environment. And these connections are forged within the context of a vibrant, sustainable, local economy. In other words, happiness lies in creating real circumstances in the real world that support it.
The Economics of Happiness gathers voices from six continents to talk about the impact of globalization and some inspiring grassroots efforts to forge a world that serves human needs for physical, social and spiritual sustenance.
Helena Norberg-Hodge co-wrote and co-directed the film with Steven Gorelick and John Page. Norberg-Hodge is the founder and director of the International Society for Ecology and Culture (ISEC) and its predecessor, the Ladakh Project. She is the author of Ancient Futures: Learning from Ladakh and co-author of Bringing the Food Economy Home.
She has written for The Ecologist, Resurgence, and YES! magazine. She received the Right Livelihood Award for her work in Ladakh.
READ Francesca's review on CSRwire.com
Janisse Ray
Poet and environmental writer Janisse Ray used to fly all around the country to talk about our need to preserve our environment. Â Then she decided that taking the plane didn't fit with her values — too much CO2 going into the atmosphere.
So three years ago, Ray decided to start taking the train. She found out that she got a lot more out of it than saving energy. She found poetry on trains: through the people she met, the conversations she had, and the time to savor the passing view. Her article in the current issue of Orion magazine is, "Track Back: A love letter to riding the rails."
Ray is the author of three books of nonfiction, including her latest, Pinhook, as well as a collection of poetry, A House of Branches. She rides the rails from southern Georgia.
James Hansen
World-renowned climate scientist James Hansen was the first to warn the U.S. Congress about the dangers of global warming. That was back in the 1980s. He's just released a new paper with co-author Makiko Sato, "Paleoclimate Implications for Human-Made Climate Change," warning the world that we are at a climate tipping point. Once we cross it, we risk multi-meter sea level rise this century. WV airs a clip from an earlier interview with James Hansen, where he talks about sea level rise and the dangerous climate feedback loops that threaten to bring it about.