Podcast: Play in new window | Download
Subscribe: Apple Podcasts | RSS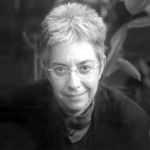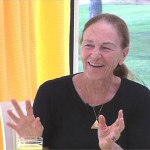 Psychologist Gail Hornstein talks about her book, AGNES' JACKET: A Psychologist's Search for the Meanings of Madness in this extended excerpt from our 2009 interview. And Millicent Monks talks about her memoir, SONGS OF THREE ISLANDS: A Story of Mental Illness in an Iconic American Family. It's about how she coped with a mother and a daughter who are mentally ill. Monks is the great-grandniece of Andrew Carnegie.
A friend of mine took her life last November after a long battle with the mental illness, depression. She was 58. A brave, talented and kindhearted person, Donna Tobias had been a Navy deep sea diver, a special education teacher, and, in her last years, a volunteer working with formerly abused and abandoned horses. In her struggles with mental illness, she had tried everything: therapy, medication, hospitalization, even electric shock treatment. But finally, the burden of living was too much, and she decided to end it. (Read the Hartford Courant's commemoration of Tobias.)
Gail Hornstein
Depression is just one of many mental disorders. Schizophrenia is another. We've heard much in recent days about the disordered ramblings of Jared Loughner — and many have seen in them the signs of paranoid schizophrenia. His thinking signaled serious distress long before his shooting rampage in Tucson earlier this month. Loughner didn't get any kind of treatment — but even had he gone for it, cuts to health services in Arizona may have made that exceedingly difficult. And it would most likely have been heavy on medication, which is cheaper than intensive therapy. But can medication tell us anything about the inner world of the mentally ill?
Psychologist Gail Hornstein says we need to pay attention to what mental patients say — and to find the meaning in their madness. She teaches psychology at Mount Holyoke College in Massachusetts. In the course of her work, she became fascinated with accounts written by mental patients themselves–personal memoirs, theoretical treatises on mental illness, and documents advocating for the rights of mental patients. One of the most famous is I NEVER PROMISED YOU A ROSE GARDEN, by Hannah Green, which was made into a bestselling book and Hollywood movie. Hornstein wrote a biography of the real psychologist behind the book's thinly veiled fictionalized version, Frieda vom Reichmann.
Millicent Monks
Millicent Monks was born into one of the most famous families in America; her great-grandfather was Andrew Carnegie's brother. Monks grew up among great wealth, spending her summers on one private island owned by her family and most of her adulthood on two others off the coast of Maine. But wealth and privilege did not insulate her family from tragedy: suicide, alcoholism, and mental illness were a legacy passed from generation to generation. Her great grandmother and mother suffered from mental illness — possibly manic depression — and her own daughter was diagnosed at age eighteen with what is now known as borderline personality disorder. Monks' memoir, Songs of Three Islands, tells the story of her struggles as both the daughter and the mother of women who were mentally ill and how she was able to find healing.