Podcast: Play in new window | Download
Subscribe: Apple Podcasts | RSS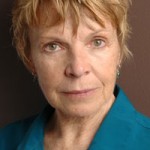 With the firing this week of Stanley McChrystal as commander of the US-led forces in Iraq, it's a good time to be reminded of the impact of the war on the civilian population — and especially on Afghani women.
In this archived show from March, 2010, journalist Ann Jones talks about women, the war in Afghanistan, and whether life is any better for its people since the US invaded their country.
Read the full article about this show from the original air date.