Podcast: Play in new window | Download
Subscribe: Apple Podcasts | RSS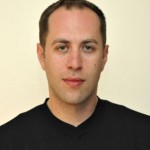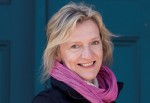 Francesca interviews novelist Elizabeth Strout about her Pulitzer Prize winning book, OLIVE KITTERIDGE, which uses a collection of short stories to create a novel about the inhabitants of a coastal town in Maine. And Adam Mansbach talks about his new novel, THE END OF JEWS.

[amazon-product align="left"]0812971833[/amazon-product]
Strout explores the complex humanity of her characters as they evolve over time, revealing checkered depths of light and dark.
Listen to Strout read from OLIVE KITTERIDGE here.
[amazon-product align="right"]0385520425[/amazon-product]
In his new novel, Adam Mansbach also explores ambiguity — of cultural boundaries, marginality and continuity–in his new novel, THE END OF THE JEWS. He examines the thin line between appreciation and appropriation, as his largely Jewish characters connect with African American culture — jazz and hip-hop — to create a more fluid sense of identity. Mansbach was the founding editor of the pioneering '90s hip hop journal Elementary, and also worked for the legendary jazz drummer Elvin Jones for several years as a roadie.