Podcast: Play in new window | Download
Subscribe: Apple Podcasts | RSS
[amazon-product align="right"]0307386279[/amazon-product]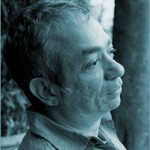 We talk with Lebanese writer Rabih Alameddine about his new novel, [amazon-product text="THE HAKAWATI" type="text"]0307386279[/amazon-product]. Framed around the story of a family in modern-day Lebanon, the novel weaves fiction, fable and epic into a wonderful tapestry.
And journalist and editor Greg Mitchell tells us about how the press and the punditocracy failed the public on Iraq. His book is [amazon-product text="SO WRONG FOR SO LONG: How the Press, the Pundits and the President Failed on Iraq" type="text"]1402756577[/amazon-product].
The audio for this episode is available upon request for a donation of $4.99 to Writers Voice. Contact writersvoice [at] wmua.org.