Podcast: Play in new window | Download
Subscribe: Apple Podcasts | RSS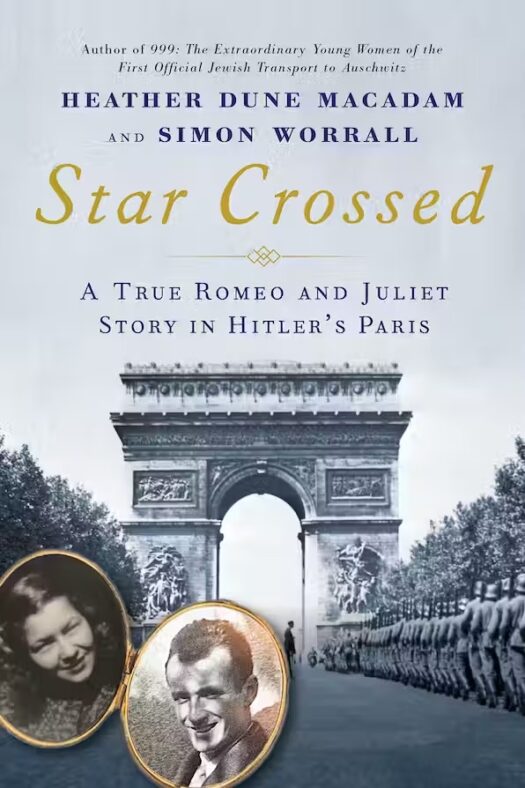 We talk with Simon Worrall and Heather Dune-Macadam. About the fascinating and tragic story of a young Jewish artist in Nazi-occupied Paris. Their book is STAR CROSSED: A True Romeo and Juliet Story in Hitler's Paris.
Then, New York Times columnist and author Margaret Renkl tells us about her acclaimed new book THE COMFORT OF CROWS: A Backyard Year.
Writers Voice— in depth conversation with writers of all genres, on the air since 2004.
Find us on Facebook at Writers Voice with Francesca Rheannon, on Instagram and Threads @WritersVoicePodcast or find us on X/Twitter @WritersVoice. Read transcripts and subscribe at the Writer's Voice Substack

Love Writer's Voice? Please rate us on your podcast app. It really helps to get the word out about our show.
---
(Note: This week's and last week's show commemorate the anniversary of Kristallnacht, the first major pogrom against Germany's Jews, which happened November 9 and 10, 1938.)
Paris, 1940
In Nazi-occupied Paris, pursuing art, culture, and jazz becomes an act of defiance for patriotic Parisians. Forbidden love blossoms between Annette Zelman, a spirited Jewish student at the Academy of Beaux-Arts, and the poet Jean Jausion. But escalating restrictions on the Jewish community lead the young lovers down divergent and tragic paths.
Literary couple Heather Dune-Macadam and Simon Worrall used a treasure-trove of personal letters to uncover the story behind Starcrossed. Beyond the lovers at the heart of the tale, they paint a fascinating portrait of wartime Paris and its lively scene of intellectual resistance to Nazi rule.
About the Authors
Heather Dune is the author of the award-winning book, 999: The Extra­or­di­nary Young Women of the First Offi­cial Jew­ish Trans­port to Auschwitz. Simon Worrall is the author of several books, including The Poet and the Murderer: A True Story of Verse, Violence and the Art of Forgery.
---
Margaret Renkl's Backyard Year
The leaves are falling in ever greater numbers as Fall marches into Winter. And as they do, the question arises, what to do with them?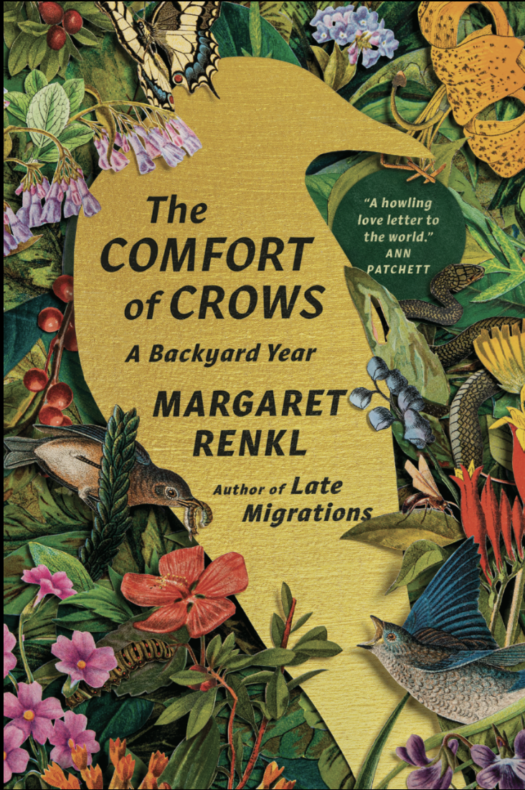 My guest, New York Times columnist and author Margaret Renkl has a simple solution: do nothing. A messy yard is great habitat for our endangered wildlife.
Her new book The Comfort of Crows is a a literary devotional: fifty-two chapters that follow the creatures and plants in her backyard over the course of a year. Beautifully written, it reminds us to pay attention to the fragile and wondrous life around us. By protecting it, we enrich our own lives immeasurably.
About the Author
Margaret Renkl is the author of Late Migrations: A Natural History of Love and Loss and Graceland, At Last: Notes on Hope and Heartache From the American South. She is a contributing opinion writer for The New York Times, where her essays appear weekly.