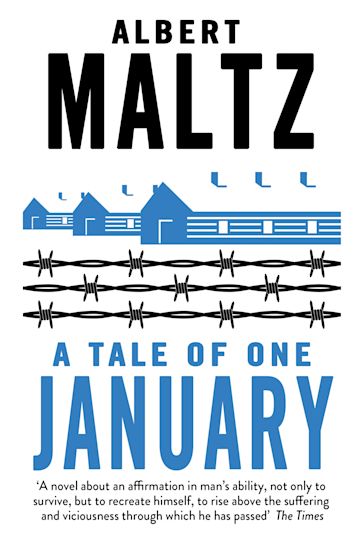 We talk with Patrick Chura about a long-suppressed novel about the Holocaust by the blacklisted Socialist writer, Albert Maltz. It's just been published in the US — over 60 years after it was written. Chura wrote the introduction to A Tale of One January and is responsible for its publication by Bloomsbury Press.
Then, we re-play an extended segment of our 2018 interview with Norman Finkelstein about his book, Gaza: An Inquest into Its Martyrdom.
Writers Voice— in depth conversation with writers of all genres, on the air since 2004.
Find us on Facebook at Writers Voice with Francesca Rheannon, on Instagram and Threads @WritersVoicePodcast or find us on X/Twitter @WritersVoice. Read transcripts and subscribe at the Writer's Voice Substack.
Love Writer's Voice? Please rate us on your podcast app. It really helps to get the word out about our show.
A Tale Of One January
Albert Maltz' novel A Tale of One January tells the story of six prisoners who have just escaped from a forced march out of the Auschwitz concentration camp. Based on a true story told by one of the escapees to the writer, Albert Maltz, the novel paints a compelling portrait of what it's like to experience sudden freedom after years of horrific confinement and the constant threat of death.
Blacklisted Author, Suppressed Novel
Albert Maltz was a committed socialist who wrote for the stage and screen until he was blacklisted in 1947 as one of the Hollywood Ten. A Tale of One January was published in the UK in 1967, but, due to the blacklist, was never published in the US — until now.
A Historian Revives The Story
Patrick Chura is writing a biography of Albert Maltz and wrote the introduction to A Tale of One January. He is Professor of English at the University of Akron and the author of Thoreau the Land Surveyor and Michael Gold: The People's Writer.
Gaza: An Inquest Into Its Martyrdom
The October 7 Hamas attacks on Israeli citizens were utterly horrific.
But they cannot be understood without considering their backstory: 75 years of dispossession of the land Palestinians called home for centuries, 13 years of a siege of Gaza, 90% unemployment for Gazan youth, the occupation of the West Bank, near daily killings of Palestinian civilians, the wanton demolition of Palestinian homes, denial of the right to vote, and increasing attacks by Israeli settlers who daily take more of the land and homes of their Palestinian neighbors.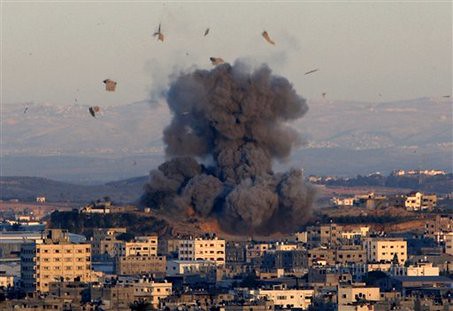 Those are only some of the reasons Israel has been accused of imposing an apartheid on the Palestinians. Now, the world is watching in horror as Israel carries out the collective punishment of an entire people that threatens ethnic cleansing at best — and genocide at worst.
Most of Norman Finkelstein's ten books have centered on Israeli policy toward the Palestinian people. He has been a fierce critic of that policy, well before others had the courage or even awareness to speak out against it. We spoke with him in 2018 about his book, Gaza: An Inquest Into Its Martyrdom and re-air it now.
Read A Recent Interview with Finkelstein about the October 7 Attacks and their Aftermath