Podcast: Play in new window | Download
Subscribe: Apple Podcasts | RSS
Buzzy Jackson tells us the story of the Dutch anti-Nazi saboteur, Hannie Schaft and the lessons it holds for us as we confront fascism today. Her novel based on true events is To Die Beautiful.
Then Francesca reads a short excerpt from her own father's story of resistance in the same war.
Writers Voice— in depth conversation with writers of all genres, on the air since 2004.
Find us on Facebook at Writers Voice with Francesca Rheannon, on Instagram and Threads @WritersVoicePodcast or find us on X  @WritersVoice.
Love Writer's Voice? Please rate us on your podcast app. It really helps to get the word out about our show.
Read The Transcript on the Writer's Voice Substack
Key Words: WWII, Hannie Schaft, Amsterdam, Writers Voice, Buzzy Jackson, podcast, book recommendations, author interview, book podcast, book show, fiction, history
Who Was Hannie Schaft?
Hannie Schaft was a famous anti-fascist fighter in Amsterdam during WWII, a member of the Communist underground that carried out assassinations and sabotage against the Nazi Occupiers.
She dreamed of being a human rights lawyer, but when her two closest friends faced persecution as Jews, she felt she had to do something to save them and others like them.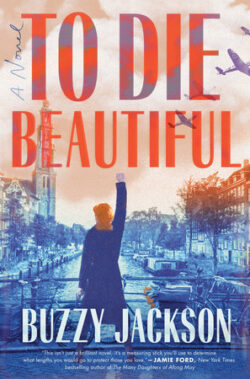 We don't yet face what Hannie Schaft did, but fascism is beginning to spread its odious threat over our country and the world once more.
Using Fiction to Tell Hannie Schadt's Story
Buzzy Jackson's novel To Die Beautiful is a timely look at how fascism flourishes and what good people do to fight back.
Meticulously researched, the novel tells Hannie's story with drama and compelling characters you won't forget.
About The Author
Buzzy Jackson is the award-winning author of three books of nonfiction, including . She is also a member of the National Book Critics' Circle and writes for the Boston Globe and BookForum.
Read an excerpt from To Die Beautiful
An Amsterdam House of Resistance
As mentioned in the conversation with Buzzy Jackson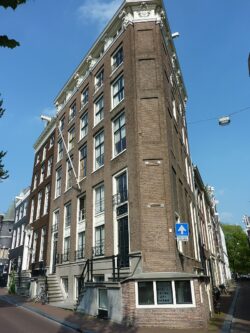 and as long time listeners to this show know, Francesca has written a book — not yet published — about her own father's story of the Dutch resistance and how her discovery of it led her to understand who her father really was.
She reads an excerpt edited for radio from her book, Province of the Heart. It's about her first encounter with her father's story and the Amsterdam canal house where it all took place.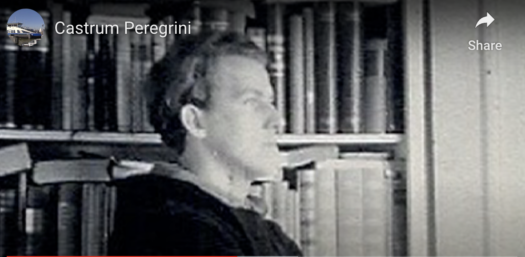 Guido Teunissen At The Herengracht Canal House 1943