Podcast: Play in new window | Download
Subscribe: Apple Podcasts | RSS
We talk with Dolen Perkins-Valdez about her novel, Take My Hand. It's based on a famous case accusing the federal government of forced sterilization of poor and minority women inspires a novel about reproductive justice.
Then we air an excerpt from our 2021 interview with HonorÁ©e Fanonne Jeffers about her novel The Love Songs of W.E.B. DuBois.
Writer's Voice — in depth conversation with writers of all genres, on the air since 2004. Rate us on your favorite podcast app! It really helps others find our show.
And like us on Facebook at Writers Voice Radio or find us on Twitter @WritersVoice.
Dolen Perkins-Valdez
The "Mississippi Appendectomy." That's what the great civil rights leader Fannie Lou Hamer called the practice of involuntary sterilization forced on poor, mostly Black and Brown, women for decades in the 20th century — a practice Hamer herself was a victim of.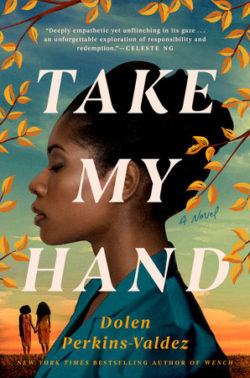 Dolen Perkins Valdez' novel Take My Hand takes up this history in the story of a young nurse who fights for justice for two young girls who have been sterilized in Mississippi in 1971.
Out from Penguin Random House in April of this year, the book has garnered widespread praise. Ms Magazine called it "A searing and ultimately hopeful novel about (in)justice and the importance of learning from history."
In addition to Take My Hand, Dolen Perkins-Valdez is the New York Times bestselling author of previous novels, Wench and Balm.
HonorÁ©e Fanonne Jeffers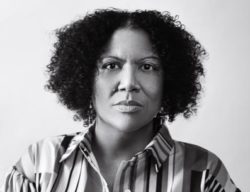 In 2021 Writer's Voice spoke with HonorÁ©e Fanonne Jeffers about her award-winning novel, The Love Songs of W.E.B. DuBois. Listen to the full interview here.
We play an extended excerpt from that interview.