Podcast: Play in new window | Download
Subscribe: Apple Podcasts | RSS
Today on Writer's Voice, we feature two books on crime in America.
First, as meaningful gun safety legislation is perpetually stalled in the US Congress, another approach to preventing gun violence is gaining ground throughout the country. We talk with Mark Follman about his book Trigger Points: Inside The Mission To Stop Mass Shootings In America.
And later we talk with Rachel Rear about her investigation into the murder of her stepsister and the government corruption that long delayed solving it. Her memoir is Catch The Sparrow: A Search For A Sister And The Truth Of Her Murder.
Writer's Voice — in depth conversation with writers of all genres, on the air since 2004. Like us on Facebook at Writers Voice with Francesca Rheannon or find us on twitter @WritersVoice.
Mark Follman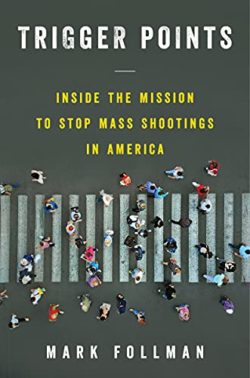 Ten years ago, Mark Follman joined with other reporters at Mother Jones to establish a database of mass shootings in America, A Guide To Mass Shootings in America. The rate and number of mass shootings has only increased from then.  Which led Follman to the question: what can be done to prevent them, in an environment where passing gun safety legislation on the national level seems out of reach?
Follman discovered a prevention movement gaining ground that uses assessment, compassion and treatment instead of punishment to identify and prevent people at risk of becoming mass shooters. His book Trigger Points explores this approach, behavioral threat assessment.
Mark Follman is a journalist and editor who has worked with Mother Jones, Rolling Stone and the Atlantic, among other press venues.
Read an excerpt from Trigger Points
Rachel Rear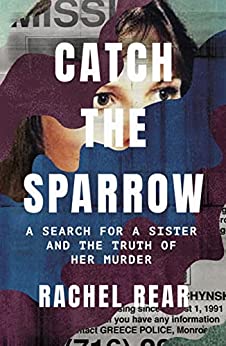 Growing up, Rachel Rear knew the story of Stephanie Kupchynsky's disappearance. The young woman was the daughter of Rear's high school music teacher.
Then, several years after she vanished, her father married Rear's mother. Rachel and Stephanie became stepsisters—after Stephanie's death. Rear's uncanny resemblance to Stephanie was just one of the points of contact that drove her curiosity and then obsession with finding out what happened to Stephanie.
She chronicles her search in her fascinating memoir, Catch The Sparrow. Along the way, she discovered that long-standing corruption in the local police department prevented solving the murder for years, until a new police chief was installed.
Rachel Rear is a writer, actor and teacher in New York City.