Podcast: Play in new window | Download
Subscribe: Apple Podcasts | RSS
We talk with Catie Marron about her gorgeously illustrated new book, Becoming A Gardener: What Reading and Digging Taught Me About Living.
Then, poet and therapist Sharon Charde tells us about the poetry program she founded for incarcerated girls. Her book is I Am Not A Juvenile Delinquent: How Poetry Changed a Group of At-Risk Young Women.
Writers Voice— in depth conversation with writers of all genres, on the air since 2004.
Love Writer's Voice? Please rate us on your podcast app. It really helps to get the word out about our show.
Catie Marron
It's May and gardening season is revving up. There's nothing more soothing than digging in the dirt and planting food for body and soul, especially in these fraught times.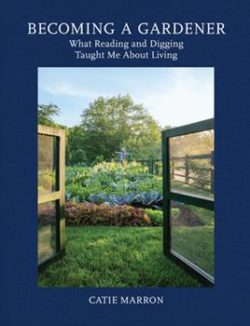 The deep healing afforded by gardening is one of the themes of Catie Marron's gorgeously illustrated book, Becoming A Gardener. Another is how the author was inspired by writers like Jamaica Kincaid and Alexander Pope as she planned and planted her new garden in Connecticut.
Marron has been a guest on Writer's Voice before, to talk about her book about City Squares: Eighteen Writers on the Spirit and Significance of Squares Around the World. She's also the author of City Parks: Public Spaces, Private Thoughts.
Becoming A Gardener combines personal reflection and practical advice to gladden the heart of all gardeners–aspiring, novice or master.
Hear Catie Marron reading from Becoming A Gardener
Sharon Charde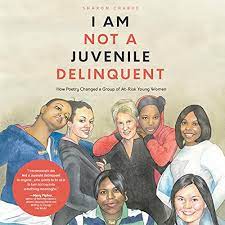 When Sharon Charde lost her teenage son to a terrible accident, she fell into years of unremitting grief. Then she was given the opportunity to create a poetry writing program for delinquent teenaged girls, at a facility in Connecticut called Touchstone.
It ignited a passion in her for pushing their voices out into the world—and gave her a new sense of purpose that enabled her to let go of the mourning that had overwhelmed her. Her memoir brings together her own story, told with searing honesty, and those of her students, who are able to forge new stories for themselves through poetry.
Sharon Charde is a retired therapist and a poet. She's written several previous poetry collections and one that is forthcoming next year.