Podcast: Play in new window | Download
Subscribe: Apple Podcasts | RSS
We talk with NoViolet Bulaweyo about her powerful allegorical novel about the fall of Robert Mugabe in Zimbabwe and the chaos and opportunity that rose in its wake. It's called Glory.
Then, Jennifer Haigh tells us about her new novel, Mercy Street. It's a gripping tale about abortion: its defenders and its antagonists.
We also hear Theresa Davis reading her poem "What to Do When a Politician Tries to Fall into Your Vagina Feet First."
Writers Voice— in depth conversation with writers of all genres, on the air since 2004.
Like us on Facebook at Writers Voice with Francesca Rheannon or find us on twitter @WritersVoice.
Love Writer's Voice? Please rate us on your podcast app. It really helps to get the word out about our show.
NoViolet Bulaweyo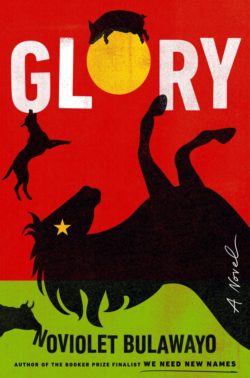 NoViolet Bulaweyo gained acclaim for her first novel We Need New Names, a finalist for the Booker-prize and many other awards. Her new novel, Glory, bids fair to win similar acclaim.
A trenchant satire inspired by George Orwell's Animal Farm, Glory follows the fall of the Old Horse, leader of the fictional African nation of Jidada. His fall brings great hope that justice will finally come, decades after Jidada's revolution against colonialism. A young goat, Destiny (all the characters in the book  are non-human animals), lost her father when the revolution became a dictatorship. Now she hopes things will be different.
What Destiny learns about her own country's history and its fight for freedom is more than a metaphor for Zimbabwe. It holds lessons for all people who fight for justice for themselves, their families, their nation and the world.
Jennifer Haigh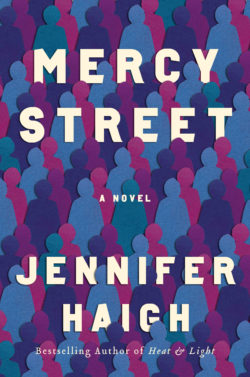 This week, the Oklahoma State legislature passed a total ban on abortion. It is almost certain not to be the last state to do so. A basic constitutional right is hanging by a thread that the rightwing Supreme Court is likely to cut in the near future.
All the more reason why Jennifer Haigh's new novel Mercy Street is so important and timely.
Mercy Street grew out of Haigh's own experience volunteering as a counselor in an abortion clinic. It follows Claudia, an abortion counselor in a Boston reproductive care clinic. With her inimitable flair for character and plot, Haigh explores a polarized America, where the real needs of women and their families fall prey to the twisted motives of misogynists and ideologues.
Jennifer Haigh is the author of numerous books and has been a guest on Writer's Voice several times before, including talking about her last book, Heat and Light.