Podcast: Play in new window | Download
Subscribe: Apple Podcasts | RSS
We talk with Dr. Micah Johnson and Dr. Abdul El Sayed about their book, Medicare For All: A Citizen's Guide.
Then, we remember Norton Juster, the author of the beloved children's classic, The Phantom Toll Booth. He died March 9. We air a gem of an excerpt from our 2005 interview with him.
NEWSFLASH! Reps. Pramila Jayapal and Debbie Dingell will reintroduce their Medicare for All bill on March 17. This is several months earlier than we reported in this episode. The timeline was moved up!
Writer's Voice — in depth conversation with writers of all genres, on the air since 2004. Rate us on iTunes or whatever podcast app you use!
Like us on Facebook at Writers Voice with Francesca Rheannon, find us on Vurbl, or on Twitter @WritersVoice.
Micah Johnson and Abdul El Sayed
Our health care system is broken. If we didn't know that before the COVID19 pandemic, we know it now. As the need for medical care increased, hospitals closed and millions lost their employer-based health coverage. Bills for care reached the stratosphere.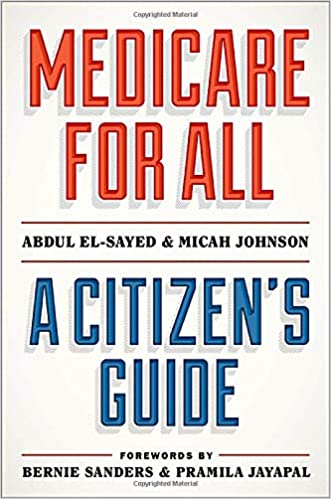 But the system has been broken for many decades, leaving millions of Americans uninsured and underinsured. Medical debt is the leading cause of bankruptcy; health care disparities doom marginalized communities to ill health and shortened lives, and we pay the highest drug costs in the world by far.
So, what to do about it? Healthcare policy is notoriously complex, but what Americans want is simple: good healthcare that's easy to use and doesn't break the bank.
The question is, how do we get there? Medicare for All is the leading proposal to achieve universal health coverage in America. But how would it work? More importantly, is it practical or possible?
Drs. Abdul El Sayed & Micah Johnson have set out to answer these questions in their book, Medicare For All: A Citizen's Guide. It's a highly readable examination of how M4A would transform the way we give, receive, and pay for healthcare in America.
In our conversation the authors break M4A down for us and tell us how we can actually get it passed. They also tell us how differently the COVID19 pandemic would have played out in the US if we had been under a M4A system.
Abdul El-Sayed is a physician, epidemiologist, public health expert, and progressive activist. He ran for Governor of Michigan in 2018 on a state-level single-payer platform. We spoke with him last year on Writer's Voice about his book, Healing Politics.
Dr. Micah Johnson is a physician, health care researcher, writer, and policy advisor. He has served as a health policy fellow in the U.S. House of Representatives and has advised presidential campaigns on health care reform.
Credit: Bob Wickline of Cascade Mountain Music sings Medicare For All
Youtube Live with Stephanie Kang from Rep. Pramila Jayapal's office to discuss the upcoming Medicare for All Act. Jayapal will re-introduce it in mid-May:
Norton Juster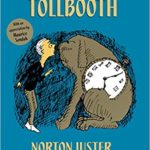 Norton Juster, author of the classic children's book, The Phantom Tollbooth, died on March 9 in Northampton, Massachusetts at the age of 91. In memoriam, we air part of our 2005 conversation with him. It's a gem!