Podcast: Play in new window | Download
Subscribe: Apple Podcasts | RSS
We talk with Victoria Bond, co-author of Zora and Me, a terrific middle grades trilogy of novels about Zora Neale Hurston, about the last in the series, Zora and Me: The Summoner.
Then, we talk with ninety year-old Irene Butter about her spellbinding memoir of living through the Nazi Holocaust, Shores Beyond Shores.
Finally, we recommend a novel by Ellen Cooney as a gift for the Holidays or for reading any time.
Writer's Voice — in depth conversation with writers of all genres, on the air since 2004. Rate us on your favorite podcast platform! It really helps others find our show. And like us on Facebook at Writers Voice Radio or find us on Twitter @WritersVoice.
Victoria Bond
Zora Neale Hurston was one of the 20th centuries greatest American writers. Best known for her novel, Their Eyes Were Watching God, she was also an anthropologist and a filmmaker.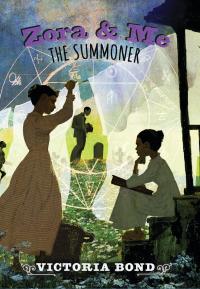 But once, she was a young girl. And it's Hurston's childhood that forms the core of the Zora and Me trilogy, co-authored by Victoria Bond and T.R. Simon. They co-wrote the first novel in the series; Simon wrote the second novel, Zora and Me: The Cursed Ground; and Bond wrote the last, Zora and Me: The Summoner.
In addition to being page-turning whodunits, the books each take up important themes illuminating Black life in America, the Jim Crow South, and the remarkable resilience of the residents of the first incorporation Black town in America, Eatonville, Florida, where Zora Neale Hurston grew up.
We talk with Victoria Bond about the last book in the series, Zora and Me: The Summoner.
Victoria Bond teaches first-year writing at John Jay College, The City University of New York. Zora and Me won the John Steptoe/Coretta Scott King Award for New Talent and was nominated for an Edgar Award in the category of Juvenile Fiction, among other honors.
Irene Butter
The ranks of Holocaust survivors—people who have a perspective on the lived horrors of fascism and xenophobia in Nazi dominated Europe—is thinning rapidly.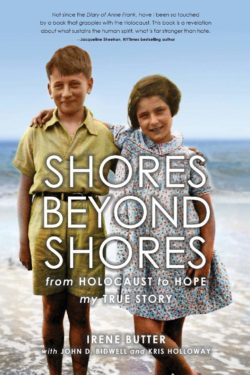 One of them is Irene Butter, who turned 90 last week. Born in Germany, she fled with her family to the Netherlands, where they expected to be safe from Nazi persecution. That, of course, didn't happen.
When the Nazis occupied Holland, Irene Butter's family: parents, brother and her, ended up shipped to the Nazi concentration camp Bergen Belsen.
By January 1945, the family was struggling to survive. Irene, all of fourteen years old, took care of her ailing parents and starving kids in the camp, and even helped bring clothes to her Amsterdam neighbor Anna Frank, before her family was offered a singular chance for freedom.
Irene's first person memoir, Shores Beyond Shores, is an account of how the heart keeps its common humanity in the most inhumane and turbulent of times; her hard-earned lessons are a timeless inspiration.
Since the late 80's Irene Butter has been teaching students about the Holocaust. She is a co-founder of the Raoul Wallenberg Medal & Lecture series at the University of Michigan, and one of the founders of Zeitouna, an Arab/Jewish Women's Dialogue group in Ann Arbor.
Writer's Voice Book Pick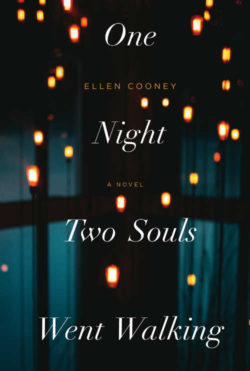 Ellen Cooney writes heartwarming and thought-provoking novels and stories that often feature dogs as a key part of the plot.
Her latest novel is true to form. One Night, Two Souls is the story of a hospital chaplain who is joined one night by an unusual companion — a dog that might or might not be a ghost.
This becomes a vehicle for the novel's linked stories of people living their last moments—and the healing and inspiration those stories provide for the chaplain herself. It's a great read and a balm for difficult times.