Podcast: Play in new window | Download
Subscribe: Apple Podcasts | RSS
We talk with social justice advocate and author Tim Wise about his new book Dispatches From The Race War.
Then we talk with Mehrdad Azemun of People's Action about a "weapon of mass connection" the organization is using to bridge the political divide.
Writer's Voice — in depth conversation with writers of all genres, on the air since 2004. Rate us on your favorite podcast platform! It really helps others find our show. And like us on Facebook at Writers Voice Radio or find us on Twitter @WritersVoice.
Tim Wise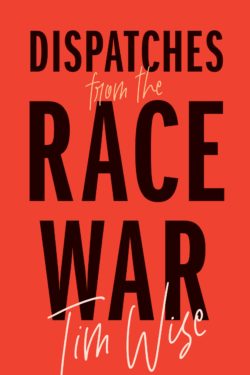 When Obama was elected, many white liberals thought we'd reached a "post-racial America." Then came the white backlash and Trump. Then, the pandemic and an epidemic of police violence against Black people turned the searchlight on systemic racism and white privilege in America.
While white supremacists threatened a race war, it became newly clear to many Americans that the war on Black people has been going on for a very long time.
Tim Wise grew up as a privileged white person in the South. For the past quarter century, he's been fighting in the trenches of the race war against racism. The great scholar Cornel West has called him, "A vanilla brother in the tradition of John Brown."
Wise's new book Dispatches from the Race War is a collection of essays on racial flashpoints, white denial, racial violence, and the manipulation of fear in America today. One by one, it skewers the myths white people tell themselves about race.
Tim Wise is the author of five books, including Under the Affluence and Dear White America.
Mehrdad Azemun
Listen to our full interview with Mehrdad Azemun here.
Is America hopelessly divided between those who voted for Donald Trump and those who voted for Joe Biden? Or can a "weapon of mass connection" be used to bridge the divide?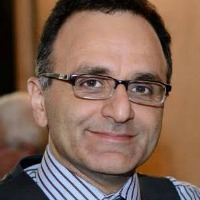 That's a bet being made by a national economic and racial justice organization called People's Action. It's a coalition of grassroots groups operating in 30 different states on issues like climate justice, student debt, mass incarceration, health care, and housing—and on mobilizing voters to turn out for those issues.
The "weapon of mass connection" People's Action uses (maybe a better word is "tool") is something called "deep canvassing".
Francesca spoke with Mehrdad Azemun, national political strategist with People's Action, about deep canvassing and more.