Could A "Weapon of Mass Connection" win Georgia for the Dems?
Podcast: Play in new window | Download
Subscribe: Apple Podcasts | RSS
Mehrdad Azemun on Deep Canvassing
Is America hopelessly divided between those who voted for Donald Trump and those who voted for Joe Biden? Or can a "weapon of mass connection" be used to bridge the divide?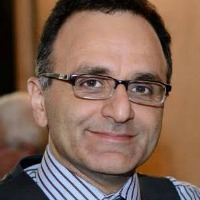 That's a bet being made by a national economic and racial justice organization called People's Action. It's a coalition of grassroots groups operating in 30 different states on issues like climate justice, student debt, mass incarceration, health care, and housing—and on mobilizing voters to turn out for those issues.
The "weapon of mass connection" People's Action uses (maybe a better word is "tool") is something called "deep canvassing".
Francesca spoke with Mehrdad Azemun, national political strategist with People's Action, about deep canvassing and more for this episode of our online series, What You Need To Know.