Podcast: Play in new window | Download
Subscribe: Apple Podcasts | RSS
We talk with translator Stephen Snyder about his translation of Yoko Ozawa's acclaimed novel The Memory Police. It's an allegory for our age.
Then we hear from Marian Lindberg about her book, Scandal On Plum Island: A Commander Becomes The Accused. It tells the neglected story of Major Benjamin Koehler, a distinguished Army officer who was blind-sided by charges of homoerotic behavior in 1914.
We also preview our post-Election Day interview with legal scholar Lawrence Douglas, author of Will He Go? Trump and the Looming Election Meltdown in 2020. (Listen to the full interview here.)
Writer's Voice — in depth conversation with writers of all genres, on the air since 2004. Rate us on your favorite podcast platform! It really helps others find our show. And like us on Facebook at Writers Voice Radio or find us on twitter @WritersVoice.
Stephen Snyder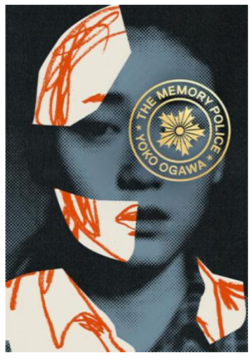 On an unnamed island, objects are disappearing: first hats, then ribbons, birds, roses.
Most of the inhabitants are oblivious to these changes, while those few able to recall the lost objects live in fear of the draconian Memory Police, who are committed to ensuring that what has disappeared remains forgotten.
When a young writer discovers that her editor is in danger, she concocts a plan to hide him beneath her floorboards, and together they cling to her writing as the last way of preserving the past.
That's the premise of the powerful and provocative novel by Yoko Ozawa, The Memory Police. A Finalist for the International Booker Prize and the National Book Award, the Memory Police is a haunting Orwellian novel about the terrors of state surveillance and the trauma of loss.
We speak with Ozawa's award-winning translator Stephen Snyder. He is professor of Japanese Studies at Middlebury College and the Center for the Art of Translation.
Read an excerpt from Yoko Ozawa's The Memory Police
Marian Lindberg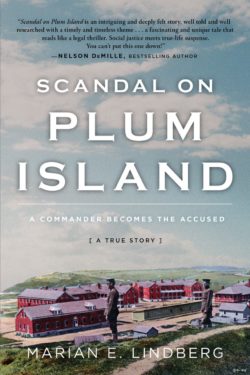 Just over a hundred years ago, ideas about masculinity were undergoing a change. Threatened by the women's suffrage movement, immigration and the new field of psychology, the American notion of what it means to be a man became fixated on projecting strength, scorning vulnerability and, of course, strict heterosexuality.
That's the context Marian Lindberg sets for her exploration of a scandal that embroiled the military garrison on New York's Plum Island in 1914.
Major Benjamin Koehler was accused of being gay and groping subordinates while commander of Fort Terry–a remote coastal defense post in eastern Long Island Sound. Was it a set up? Was he even gay? And what light does the scandal shine on American society?
Those are questions Lindberg examines in her book Scandal on Plum Island. One reviewer called it "social justice meets true-life suspense. "
Marian Lindberg is Conservation and Communications Specialist with The Nature Conservancy in East Hampton, Long Island. She is also the author of The End of the Rainy Season.