Podcast: Play in new window | Download
Subscribe: Apple Podcasts | RSS
We spend the hour talking with Elisa Gabbert about her terrific collection of essays, THE UNREALITY OF MEMORY. It's a contemplation of life in the pre-apocalypse, with profound and prophetic essays on the Internet age's media-saturated disaster coverage and our addiction to viewing and discussing the world's ills.
Then we end with the poem "Memory" by poet Lucille Clifton and remember her work.
Writer's Voice — in depth conversation with writers of all genres, on the air since 2004. Rate us on your favorite podcast platform! It really helps others find our show. And like us on Facebook at Writers Voice Radio or find us on Twitter @WritersVoice.
Elisa Gabbert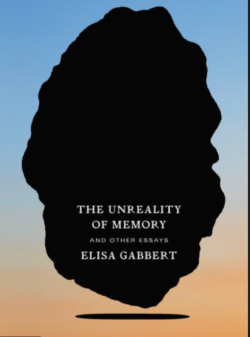 We stare at our phones. We keep multiple tabs open. Our chats and conversations are full of the phrase "Did you see?" The feeling that we're living in the worst of times seems to be intensifying, alongside a desire to know precisely how bad things have gotten—and each new catastrophe distracts us from the last.
In her new collection, The Unreality of Memory & Other Essays, acclaimed poet and essayist Elisa Gabbert brings together provocative essays on disaster culture, climate anxiety, and our mounting collective sense of doom.
Gabbert explores our obsessions with disasters past and future, from the sinking of the Titanic to Chernobyl, from witch hunts to the plague. Her deeply researched, prophetic meditations question how the world will end—if indeed it will—and why we can't stop fantasizing about it. The Unreality of Memory offers a hauntingly perceptive analysis of our new ways of being and a means of reconciling ourselves to this unreal new world.
In addition to The Unreality of Memory & Other Essays, Elisa Gabbert is the author of four other collections of poetry, essays, and criticism, including The Word Pretty and The Self Unstable. She writes a regular poetry column for the New York Times, and her work has appeared in Harper's, The New Yorker and many other venues.
Read an excerpt from THE UNREALITY OF MEMORY
The Poem "Memory" by Lucille Clifton