Podcast: Play in new window | Download
Subscribe: Apple Podcasts | RSS
We talk with novelist Nicole Krauss about her acclaimed first collection of stories, To Be A Man.
But first, we talk with short story writer Bryan Washington about his first novel: Memorial. He calls it a "gay slacker dramedy" but it's really much more than that.
Writer's Voice — in depth conversation with writers of all genres, on the air since 2004. Rate us on your favorite podcast platform! It really helps others find our show. And like us on Facebook at Writers Voice Radio or find us on Twitter @WritersVoice.
Bryan Washington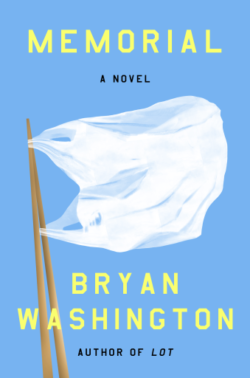 Bryan Washington's short stories and essays have garnered a lot of acclaim from the literary world. The Houston writer's work has appeared in the New York Times, The New Yorker, the Paris Review, Grant and many other prestigious venues.
Now he's come out with his first novel, Memorial, and it is a wonderful read—the story of two young gay men who grapple with issues of commitment to each other, coming to terms with their families of origin and the barriers of class and culture.
Bryan Washington calls it a "gay slacker dramedy" but that's too limiting. It's a story that is in many ways about family, the ties that bind and the ties that break. And in that, it touches deeply on matters of the hearten matter who you are.
Memorial is a Time "Book of the Year" and has been nominated for several awards. Bryan Washington was named a National Book Foundation 5 Under 35 winner and the recipient of an O. Henry Award, among other honors.
Read two excerpts from Memorial
Nicole Krauss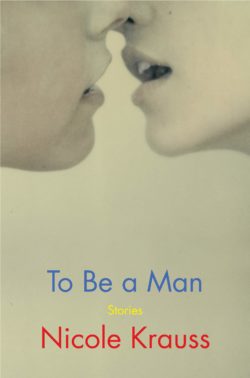 What does it mean to be a man? Or a woman in relationship to men? Or just a human being navigating the contradictory dictates of gender and humanity? Those are questions my guest Nicole Krauss explores in her acclaimed collection of stories, To Be A Man.
Set in our contemporary moment, and moving across the globe from Switzerland, Japan, and New York City to Tel Aviv, Los Angeles, and South America, the stories in To Be a Man feature male characters as fathers, lovers, friends, children, seducers, and even a lost husband who may never have been a husband at all.
They also feature women who strive to free themselves from the dependency on men so often decreed for them to win lives of greater self-determination.
This is Nicole Krauss' first book of short stories. She is also the author of four novels, including Forest Dark, — a finalist for the National Book Award — and The History of Love, which won the Saroyan Prize for International Literature.