Podcast: Play in new window | Download
Subscribe: Apple Podcasts | RSS
We talk with Elizabeth Wetmore about her stunning debut novel, Valentine. Ann Patchett called it "a novel of moral urgency and breathtaking prose," saying "This is the very definition of a stunning debut."
Then we play excerpts from our 2017 interview with Carol Anderson about her award-winning book White Rage: The Unspoken Truth of Our Racial Divide.
Writer's Voice — in depth conversation with writers of all genres, on the air since 2004. Rate us on iTunes or whatever podcast app you use!
Like us on Facebook at Writers Voice with Francesca Rheannon or find us on twitter @WritersVoice.
Elizabeth Wetmore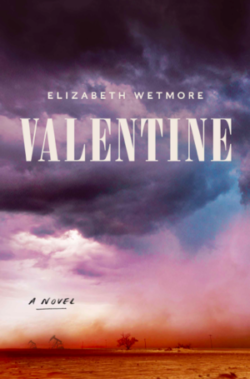 Let's say this right up front: You must read Elizabeth Wetmore's wonderful novel Valentine. The writing is a sheer pleasure, but the book goes way beyond just good writing.
Wetmore's characters are deeply and lovingly developed— this reader wanted to know what happened to them after the end of the story. (That will have to wait.)
Valentine begins hard: with the brutal rape of a fourteen year old Mexican American girl in a hardscrabble town in Texas' oil patch in 1976. But you quickly realize this is not a story about victimhood. It's about resilience and the solidarity of women, even in the face of a racist and sexist culture.
Read A Story by Elizabeth Wetmore
Carol Anderson
In 2017 Writers Voice interviewed African American studies scholar Carol Anderson about her groundbreaking book, White Rage: The Unspoken Truth of Our Racial Divide.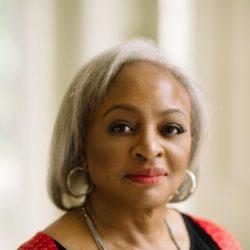 Anderson says every time African Americans make gains — from ending slavery to voting rights to the election of a Black President — white Americans mobilize relentlessly to roll back those gains.
She says the correct question is not why Black people are angry; it's why are whites so angry when Black people get rights?
At a time when the Black Lives Matter movement is sweeping the country and hopefully bringing about sweeping change to systemic racism, our conversation with Carol Anderson is as relevant today as it was in 2017.
What's notably different now is how many white people have gotten the message that Black Lives Matter to them, as well. Among a host of other recent important books on race, Anderson's WHITE RAGE may well have contributed to that raising of consciousness among whites.
We play a shortened version of our 2017 conversation about the book.
Hear the entire hour's 2017 interview with Carol Anderson.