Podcast: Play in new window | Download
Subscribe: Apple Podcasts | RSS
We talk with poet William Evans about his powerful new collection of poetry, We Inherit What the Fires Left.
Then, anti-trust policy analyst and author Matt Stoller tells us about his blog post, Antitrust After the Coronavirus: A Government of Corporate Monopolies.
William Evans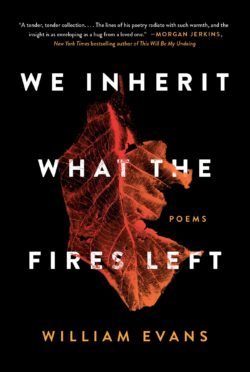 It's the last week of poetry month: just in time to squeeze in the wonderful conversation we recorded a few days ago with award-winning poet William Evans about his new poetry volume, We Inherit What the Fires Left.
In the book, Evans explores the lived experience of race in the American suburbs and what dreams and injuries are passed from generation to generation. He examines not only what these inheritances are composed of, but what price the bearer must pay for such legacies, the costly tolls exacted on both body and spirit, as a son, a man and a father.
In our interview, he shares his struggles as a parent over how to talk with his young daughter about the ugly realities of racism in America without damaging her spirit.
William Evans is the author of two previous poetry collections, and is the founder of the Writing Wrongs Poetry Slam in Columbus, Ohio. He's co-founder of the blog Black Nerd Problems.
Listen to William Evans Reading His Poetry
Matt Stoller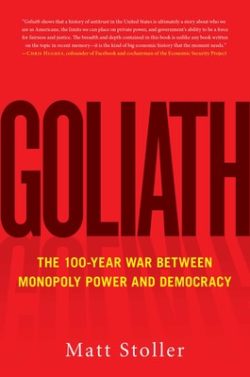 Climate activist Naomi Klein coined the phrase "the shock doctrine" after Hurricane Katrina to describe how economic and politic elites exploit large-scale disasters to advance their interests to the detriment of everyone else.
The COVID19 pandemic bids fair to follow the shock doctrine on steroids. Some have predicted the death of small business throughout America, leaving only the biggest players to dictate prices and crush labor rights.
In his recent post on his blog, Big, "Antitrust After the Coronavirus: A Government of Corporate Monopolies," Matt Stoller predicts the pandemic will accelerate the monopolization of the economy, with dire consequences for democracy and economic security.
Stoller has dedicated himself to studying and writing about the politics of monopoly and finance. He worked in Congress for six years during the last financial crisis as a policy maker in finance and trade law and he recently came out with the book Goliath: The 100-year War Between Monopoly Power and Democracy.