Podcast: Play in new window | Download
Subscribe: Apple Podcasts | RSS
We talk with Peter Heller about his terrific new novel, a thriller set on a river above the Arctic Circle. It's called The River.
Then, we re-air our 2017 interview with historian Timothy Snyder about his cautionary tale about the descent into authoritarianism. The book is On Tyranny.
Writer's Voice — in depth conversation with writers of all genres, on the air since 2004. Rate us on iTunes or whatever podcast app you use!
Like us on Facebook at Writers Voice with Francesca Rheannon or find us on twitter @WritersVoice.
Peter Heller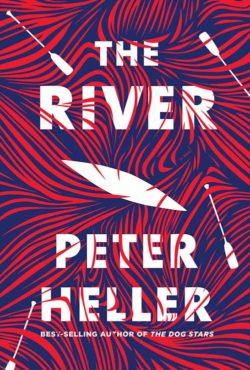 Novelist Peter Heller is a master of lyrical descriptions of nature combined with heart-thumping thrillers.
The best-selling author of The Dog Stars, he's now come out with a new story about two college students on a wilderness canoe trip — a trip that was supposed to be a bucolic journey down the Maskwa, one of Canada's most beautiful and remote rivers but that ends up being threatened by dangers both natural and man-made.
The River is a gripping tale of a friendship tested by fire, white water, and violence. The Wall Street Journal called it "one of the ten books you'll want to read this spring."
Heller tells us about the connections between his own life and the story that unfolds in The River in this highly personal and engaging interview.
Peter Heller is the author of seven books, including the nonfiction Hell & High Water and the novel The Dog Stars.
Timothy Snyder
In 2017 we talked with historian Timothy Snyder about his book On Tyranny: Twenty Lessons from the Twentieth Century. The book was intended as a kind of vaccine to inoculate us against acquiescing to authoritarianism.
In the years since its publication, signs of our slide toward authoritarianism in the US. have only increased. And the main preventive Snyder identifies against that slide — the resistance by an authoritarian leader's own party to his assaults on democracy — has not materialized.
We thought this would be a good time to hear that interview again.
Timothy Snyder is the author of several previous books, including Bloodlands and Black Earth.