Podcast: Play in new window | Download
Subscribe: Apple Podcasts | RSS
We talk with John Nichols about his recent article for the Nation magazine, "Democrats Must Reject Not Just a Billionaire but the Billionaire Class".
Then, we switch gears to talk with novelist, biographer and now short story writer Lucy Hughes-Hallet about her new collection of stories based on myths and fables. It's called Fabulous.
Like us on Facebook at Writers Voice with Francesca Rheannon or find us on twitter @WritersVoice. And if you are listening to our podcast, give us some love on iTunes or whatever podcast app you use.
John Nichols
Mike Bloomberg has an awful lot of money. By several calculations, he's either the 9th, 12th or 14th richest person in the entire world.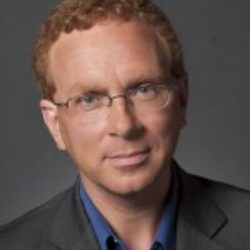 That kind of money has the gravitational pull of the sun. Journalists have reported that he is spending so much money on political consultants that there aren't enough of them left to work for down ballot Democrats. In the February 25th CBS debate, he caught himself while seeming to say that he had "bought" Democratic candidates in the 2018 election.
Whatever he may have meant by that, it resonated across the social media universe because it confirmed what everybody knows: when you have that kind of money, the playing field is tilted your way. In the sixth Democratic debate, the ads that played in the breaks between debate segments were for Bloomberg, just part of the now nearly half a billion dollars of pocket change he's spent on his campaign so far.
But John Nichols says we have to look beyond the candidate to examine the class he comes from. In his February 20 article for the Nation, for whom he's been covering the 2020 Democratic campaign, he says, as per the article's title, "Democrats Must Reject Not Just a Billionaire but the Billionaire Class," and quotes Sanders in saying the party cannot surrender to "a corrupt political system bought by billionaires like Mr. Bloomberg."
Writers Voice called up John Nichols to find out more about why he thinks allowing billionaires to run for national office is such a threat.
Lucy Hughes-Hallet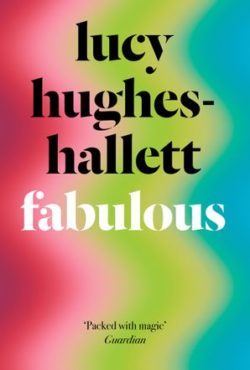 It's in the nature of myths and fable to be infinitely adaptable. That principle has given literary license to author Lucy Hughes-Hallet in her new collection of short stories, Fabulous. Based on ancient myth, folk fables and bible stories, the tales in her book extract surprising meanings from the originals to make keen observations about our time.
Their characters include a people-trafficking gang-master and a prostitute, a migrant worker and an arrogant realtor, an elderly musician befuddled by dementia and the death of his wife, and more.
These witty fables are set in modern London but are also visionary explorations of the mysteries and passions of their originals.