Podcast: Play in new window | Download
Subscribe: Apple Podcasts | RSS
We talk with Mimi Lemay about her powerful memoir of a family with a transgender child, What We Will Become: A Mother, a Son, and a Journey of Transformation.
Then, we welcome a special guest to our show, Senator Sherrod Brown. He'll tell us about his new book, Desk 88: Eight Progressive Senators Who Changed America. It's a celebration of eight former progressive senators who sat at the desk he occupies in the Senate.
Please make sure to like us on Facebook at Writers Voice with Francesca Rheannon or find us on Twitter @WritersVoice.
And if you're listening to our podcast, give us some love on iTunes or whichever podcast app you use.
Mimi Lemay
As we produce this show on November 20, people all over the world are observing the Transgender Day of Remembrance. The day honors those who have been murdered as a result of transphobia. We are honoring the day by bringing to you the moving interview we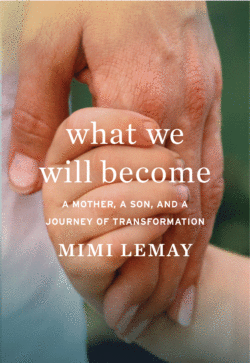 did earlier this week with the mother of a transgender child.
Mimi Lemay's compelling memoir, What We Will Become: A Mother, a Son, and a Journey of Transformation, runs on two converging tracks.
The first is her own story growing up as a spirited girl who loved learning in an ultra Orthodox Jewish environment that relegates girls and women to a subordinate role. She had to leave that community to be able to live her authentic self.
The second track is that of Lemay's young transgender son. Born anatomically female, her son Jacob knew from the age of three that he was a boy. What We May Become tells how his parents came to realize and honor their son's gender identity, allowing him to transition at the age of four. Allowing him to live his authentic self.
Mimi Lemay is an international advocate for transgender youth and the author of the viral essay "A Letter to My Son Jacob on His 5th Birthday."
Read an excerpt from her memoir What We Will Become
Senator Sherrod Brown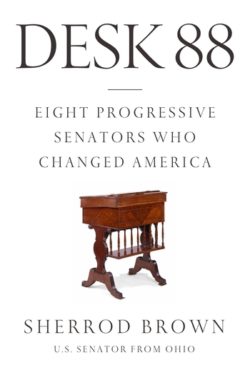 Since his election to the U.S. Senate in 2006, Ohio's Sherrod Brown has sat on the Senate floor at a desk with a proud history.
In his new book Desk 88, he tells the story of eight progressive Senators who were there before him — they range from Hugo Black, who helped to lift millions of American workers out of poverty (despite an unsavory beginning in the KKK) to Robert F. Kennedy, whose tour among impoverished families in the South turned him into a champion for poor and working people.
Together, these eight portraits in political courage tell a story about the triumphs and failures of the Progressive idea over the past century and the lessons we can derive today from their example.
Along the way, Senator Brown writes about his own fight in the Senate to bring a new progressive era into being, one where all Americans can know, as he says, the "Dignity of Work." Desk 88 is a great read — and the prologue alone should be required reading for every voter in America.
Next week on Writers Voice, we talk with historian David Silverman about his book This Land Is Their Land: The Wampanoag Indians, Plymouth Colony, and the Troubled History of Thanksgiving.