Podcast: Play in new window | Download
Subscribe: Apple Podcasts | RSS
What's causing the epidemic of violence against women in Tijuana Mexico? That's the question epidemiologist Dan Werb addresses in his powerful exploration into the causes of the epidemic of missing and murdered women in Tijuana. We talk with him about his book, City of Omens: A Search for the Missing Women of the Borderlands (Bloomsbury Press, 2019.)
Then, the UN Climate Summit and a global week of action on the climate is happening. We air an excerpt from an interview with climate scientist Michael Mann.
Dan Werb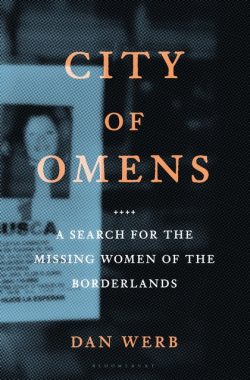 Why have so many women have gone missing in recent years on the Mexican side of the border? That's something that puzzled my guest epidemiologist Dan Werb when he went to Tijuana to track the causes and incidence of HIV in the city.  He found that it was just one piece of a much larger threat to the lives and health of women there.
Already known as one of the most violent cities in Mexico, Tijuana has become increasingly dangerous for women. Over the past ten years, the murder rate has skyrocketed, producing a staggering number of female victims. Dan Werb calls it an epidemic of femicide.
His investigation into its causes revealed a complex web implicating the US's relationship to its southern neighbor, our policies of immigration and deportation, corruption of the Mexican police and government, and the exploitation of women workers in the factories and brothels of Tijuana.
City of Omens is a kind of scientific detective story that one reviewer called "a riveting and heartbreaking story, told with eloquence and compassion."
Dan Werb is an assistant professor in epidemiology at the University of California San Diego and the University of Toronto.

Michael Mann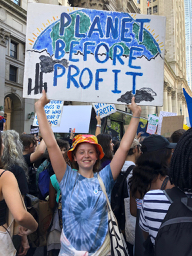 Four million young people and their older allies went out into the streets on September 20 for the first Global Strike for the Climate. It was the start of Global Climate Week in the run up to the United Nations Climate Action Summit in New York City.
In August, world-renowned climate scientist Michael Mann climate scientist came to East Hampton New York to speak on a panel with youth climate activists about the urgency of the climate crisis.
Just before the panel, Dorothy Reilly and Krae van Sickle, two local activists with the international initiative called Project Drawdown interviewed Mann and passed the recording to Francesca. (Project Drawdown has identified one hundred strategies to get the world carbon emissions free that ordinary people can do, both individually and collectively, to help bring the Earth's climate to a safe level.)
We play an excerpt from that recording this week.
Coming Up Next Week
We talk with naturalist, wildlife filmmaker and author Paul Rosolie about his first novel, based on a true story. It's called THE GIRL AND THE TIGER.