Podcast: Play in new window | Download
Subscribe: Apple Podcasts | RSS
We spend the hour talking with master of crime fiction Tana French, first about her new novel The Wych Elm (given a rave review by Stephen King in the New York Times.)
Then we re-air our 2016 interview with her about her last to date in the Dublin Murder Squad series, The Trespasser.
THE WYCH ELM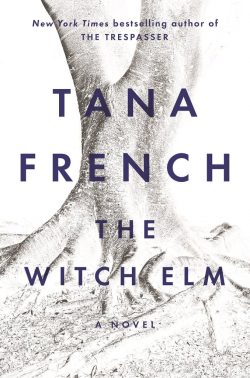 When we last interviewed American Irish writer Tana French (about her 2016 novel The Trespasser) we said that she has been called "the most interesting, most important crime novelist to emerge in the past 10 years." She earned that reputation for her Dublin Murder Squad crime series, of which The Trespasser was one.
Now she's out with a new novel, but it isn't part of that series — or any series, for that matter. Instead of telling the story from the point of view of police detectives, The Wych Elm tells it from the point of view of one of us: an ordinary person, someone for whom a murder in their circle is a profoundly disorienting and unsettling circumstance.
Her protagonist is Toby Hennessy, a young man of good looks, good luck and a sunny personality. But his luck runs out when he is the victim of a brutal assault that leaves him with a damaged brain and PTSD. Then, as if things couldn't get worse, a skull is discovered in a tree on a family property — and he becomes one of the suspects.
When you pick up a Tana French novel, you know you are in for a deep exploration of character and motive. The Wych Elm is no exception to that rule. It concerns itself with two big questions. The first: What may be some of the negative consequences of being "lucky?" What does it do to our ability to feel compassion for others less lucky than ourselves?
The second question follows hard on the heels of the first: How do we cope when our sense of self is upended by trauma? Especially when we are used to being lucky? And how can we build a new sense of self on a more solid foundation than luck?
What Toby learns about himself in the course of wrestling with those questions doesn't improve his luck, but it does make him a deeper, more compassionate person.
Tana French is the winner of the Edgar Award and the Irish Book Award, among other honors. The Wych Elm is her seventh novel; the previous six are in the Dublin Murder Squad series.
Read an excerpt from The Wych Elm
THE TRESPASSER
Back in 2016, we talked with crime novelist Tana French about her last novel to date in the acclaimed Dublin Murder Squad series, The Trespasser. We re-air that interview today.
Newsflash! Pen America Defends Press Freedom in Lawsuit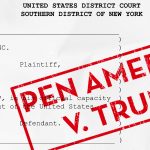 PEN America has filed a lawsuit in federal court against President Donald Trump, in concert with the nonpartisan nonprofit Protect Democracy and the Yale Law School Media Freedom and Information Access Clinic.
The message explains, "The suit seeks to stop President Trump from using the machinery of government to retaliate or threaten reprisals against journalists and media outlets for coverage he dislikes."That's from Pen America. Go to WV.net for links to the announcement and to read the lawsuit.
Find out how you can support Pen America's lawsuit.
Next Week on WV
We talk with Anand Giridharadas about WINNERS TAKE ALL and with Stephen Nash about GRAND CANYON FOR SALE.