Podcast: Play in new window | Download
Subscribe: Apple Podcasts | RSS
We talk with Dr. Irwin Redlener about his book The Future of Us: What the Dreams of Children Mean for Twenty-First-Century America. Then we talk with Barbara Oakley about her book, Learning How To Learn, A Guide for Kids and Teens.
Irwin Redlener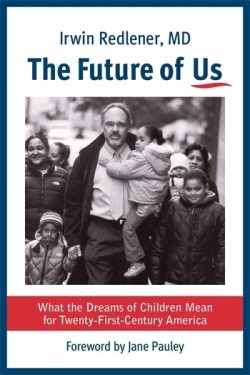 It's no secret that America is failing millions of children. One child in five lives in poverty in the US. That's 15.5 million kids. What could they grow up to be if they were lifted out of poverty? A paleontologist? A doctor? The scientist or engineer who solves global warming?
Ever since the 1970's, when he went to Arkansas to provide medical care to poor kids, Dr. Irwin Redlener has been working to improve the lives of children in poverty.
He knows what poverty costs those children — but it also costs us — our communities, our society — in lost opportunities and in paying for the consequences: poor health, unemployment and even incarceration. That's why Redlener titled his memoir of his long career in public health, The Future of Us.
The book follows his winding career, from his work as a pediatrician in the Arkansas delta, to treating child abuse in a Miami hospital, to helping children in the aftermath of 9/11 and Hurricane Katrina. The stories in the book set the context for discussing larger policy issues that keep us from ending child poverty and overcoming barriers to health care.
Irwin Redlener is president and co-founder of the Children's Health Fund and director of the National Center for Disaster Preparedness and the Program on Child Well-Being and Resilience at Columbia University's Earth Institute. He is also a professor at Columbia University's School of Public Health.
Barbara Oakley
The world's most popular online course is called Learning How To Learn. It has enrolled more than 1.8 million students from more than 200 countries. The course is taught by our guest Barbara Oakley and brain scientist Terrence Sejnowski. Oakley went from being a kid who thought she could never learn math to being a Professor of Engineering at Oakland University and an expert on STEM education.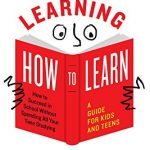 Oakley is the author of hugely successful books about how to learn, including A Mind for Numbers and Mindshift. Now, just in time for the new school year, she and Sejnowlski are out with a book for kids and teens based on their online course. Its irresistible title is Learning How to Learn:Â How to Succeed in School Without Spending All Your Time Studying.