Podcast: Play in new window | Download
Subscribe: Apple Podcasts | RSS
We talk with Cory Taylor about his book, How Hitler Was Made: Germany and the Rise of the Perfect Nazi. Then, Koch Brothers sponsored efforts are getting harsh new anti-protest laws passed in states across the country. We talk with Nicholas Kusnetz of Inside Climate News about this new threat to free speech. 
Cory Taylor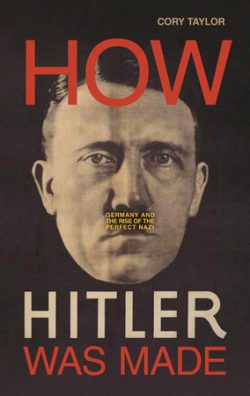 World War II began on September 1, 1939. But the roots of that war lay much earlier, as far back as 1918, with the de-mobilization of German soldier called Adolf Hitler who became radicalized by the rightwing.
How did an obscure agitator on the political fringe rise to become the supreme leader of the "Third Reich"? That's the question Cory Taylor sets out to answer in his book How Hitler Was Made: Germany and the Rise of the Perfect Nazi.
How Hitler Was Made focuses on Hitler's formative period: immediately following World War I.  Covering the years from 1918 to 1924, it shows how a highly sophisticated network of anti-Semites discovered Hitler and groomed him into the leader he became. It also shows how powerful elites used Hitler and his followers to suppress burgeoning movements for democratic rights and social justice in the interwar period.
Cory Taylor is a primetime Emmy award-winning filmmaker, whose award-winning documentaries include JFK: A President Betrayed, The Power of the Powerless (about Vaclav Havel and the Velvet Revolution). and A Quiet Revolution (about Nobel Peace Prize winner Wangari Maathai.) How Hitler Was Made is his first book.
Nicholas Kusnetz
Attacks on free speech are multiplying during this era of Trump, with, for example, the media cast as the "enemy of the people" — a term once used by Nazi propagandists. But attacks on the media are just one tactic eroding our democracy.
Another is the growing crackdown on peaceful dissent — a right that should be guaranteed by our Constitution. The target is environmental protest — especially protests against the expansion of oil and gas operations that threaten the very habitability of our planet.
And it's happening at the state level. Thirty-one states have considered and some have passed laws that threaten environmental protest; environmentalists are saying that the harsh new anti-protest laws are restricting freedom of speech. We talk with Nicholas Kusnetz of Inside Climate News about his new report,  "How Energy Companies and Allies Are Turning The Law Against Protestors."